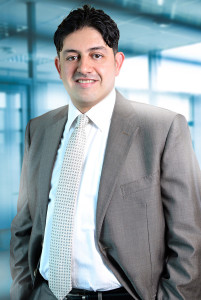 StarLink has conducted its Annual Security Advisory Summit on December 9th, 2013 at the Burj Al Arab Hotel in Dubai. The Summit attracted over 100 attendees including CIOs, CISOs, IT Governance Directors, IT Risk Managers, IT Compliance Managers, and IT Audit and Assurance professionals who came to hear about approaches to achieve next-generation compliance, to improve their organisations' governance, risk and compliance posture,  as well as, to interact with a customer panel of IT Security leaders.
"This is the 3rd Summit we have had the privilege of hosting and once again it turned out to be a tremendous success. The event included discussions, analysis and deep understanding of IT Security challenges surrounding Compliance today and customers who attended were given real world insight into how Compliance has evolved and what proactive IT Security measures companies must undertake in order to consistently remain compliant." said Mahmoud Nimer, General Manager, StarLink. "We pride ourselves in being able to provide these thought leadership events on an annual basis, and we look forward to next year's Summit", he added.
The Summit was hosted in partnership with six of StarLink's vendors – IBM, TITUS, Dell Software Group, Tripwire, SafeNet and Venafi – each of whom presented a relevant topic keeping in mind the theme of the conference.
The StarLink's Security Advisory Summit also honoured certain individuals from customer organisations with awards to showcase their excellence in their field. Abu Haque, ADCB, Senior Manager, IS Monitoring & Response won the Excellence in Information Security Adoption Award while Majeed Behzadi, Kuwait Finance House, Executive Manager – IT Infrastructure Planning and Security Management received the Excellence in Information Security Program Management Award. Amani Aljassmi, Dubai Municipality, Head of IS Security Section was awarded the Excellence in Information Security Awareness Award and Mahran Bader,  Bank of Bahrain & Kuwait, Senior Manager – IT Security bagged the Excellence in Information Security Compliance Management Award. CISO of the Year Award was given to Ghanem Elshahry, Abu Dhabi Islamic Bank, Head of Governance, Risk and Compliance.
Most of these winners also joined the customer panel to close the event and reflect on their accomplishments for the year 2013, as well as, their perception of how to achieve next-generation compliance.