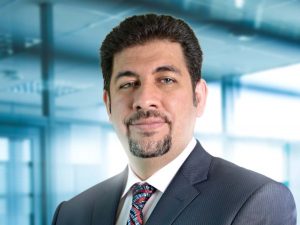 StarLink has announced that it will join forces with Citrix in the Middle East, Egypt and Libya.
As per the agreement, the distributor will provide value-added distribution services, including managing Citrix channel partner relationships, enhancing sales for Citrix products, and delivering technical support to the channel community in the region. With a fully dedicated business unit for Citrix distribution, StarLink will help increase reseller expertise in Citrix solutions for desktop virtualisation, cloud networking, cloud platform, collaboration and data sharing.
Nidal Othman, managing director, StarLink said, "We are thrilled to take the virtualisation, networking and cloud computing products Citrix has to offer to our channel partners. StarLink will focus on building a relationship with Citrix to reinforce their position as a leader in the application delivery and virtualisation domain. We will assist our resellers to take advantage of Citrix products as an integrated suite to provide their customers across different industry verticals with a holistic approach towards digital transformation with fully integrated and secure solutions."
Eyad Al Shami, senior manager, Channel, META, Citrix said, "Citrix believes in fueling digital transformation by delivering the industry's most comprehensive and integrated platform for secure app, data and network delivery as a service in the Citrix Cloud. With this onboarding of StarLink into our value-added-distribution ecosystem, we would like to capitalise on StarLink's unique 'true VAD' business model and expect a significant increase in Citrix's market share for our products in the Middle East, Egypt and Libya."
Meet with the StarLink-Citrix team at GITEX 2017 at the distributor's stand, D1-1 in Hall 1.