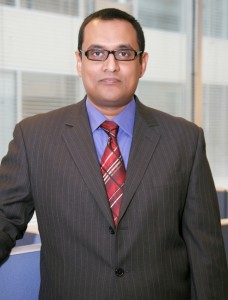 Data storage distributor StorIT has announced that it now offers Mellanox's high-performance computing (HPC) solutions for the oil and gas sector, which, the firm says, will help regional oil and gas companies do more with their high-performance simulations.
Such HPC solutions are essential in the oil and gas industry, in which engineers often need to process vast amounts of data in as little a time as possible, therefore speeding up the period in the run-up to production and reducing costs.
According to Boby Joseph, CEO of StorIT, the new Mellanox solution "offers one of the world's fastest interconnect, supporting 10 and 40-Gigabit Ethernet and 40 and 120 Gb/s Infiniband.
"It also offers the lowest CPU overhead and the highest networking infrastructure. StorIT will work closely with the Mellanox team to offer channel partners total sales and implementation support for projects across the region," Joseph added.
Mellanox offers Infiniband and Ethernet solutions that can, according to StorIT, accelerate and maximise the capabilities of HPC systems, enabling simulations to be executed more quickly and in higher quantities. The 40 Gb/s Infiniband and 10Gb/s Ethernet solutions are designed for multi-core cluster environments, and can handle multiple data streams simultaneously while providing fast data transfers for each of the streams.
Mellanox claims latency as low as one microsecond, throughput as high as 40 Gb/s, extreme message rate and a low CPU overhead for its service. It also claims that its solutions can maximise the HPC system utilisation into the high 90-percentile range, which is, on average, 50% higher than other networking solutions.