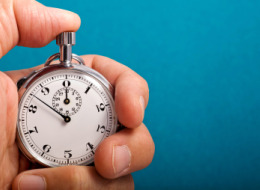 Sybase, a SAP company and industry leader in enterprise and mobile software, has announced its participation at GITEX Technology Week 2011, October 9-13, in Dubai.
According to Sybase representatives, besides showcasing their leading technologies, the company also plans on addressing a high profile CIO and CTO briefing along with SAP that will focus on their superior Real-Time Enterprise. Conducted by Irfan Khan, Senior VP and CTO at Sybase, it will also have other leading speakers who will be present especially for the largest ICT gathering in the Middle East, they said.
"At par with international trends, the Middle East is also experiencing a stupendous increase in business data that is vital to the development and growth of several industries, including Banking, Finance, Telecom, Healthcare & Oil and Gas. Sybase will capitalise on the targeted visitors at GITEX and will highlight our fast paced innovations in data warehousing, analytics and mobility markets." said Khan.
The Sybase team of experts that will be at GITEX will demonstrate the "Real" Real-Time Enterprise by Sybase and SAP, the company said. This includes Real-Time Disaster Recovery that consists of data integration techniques that enable businesses to have the right information at the right time and place, it added.
The objective of the scheduled CIO and CTO briefing on October 11, according to the company, is to focus on the innovation and game changing properties of the SAP/Sybase data management direction. It is built on the foundations of in-memory centric computing and distributed scale-out grid technologies delivering unparalleled performance, Sybase said.
Tony Achkar, senior GM, Sybase Products Middle East said, "GITEX will always be an important element of our activities. We plan to update our customers and channel partners about the strategic path that Sybase and SAP will take since the acquisition, and highlight our combined specialities. We also see it as the perfect opportunity to network with industry peers and leaders to discuss latest technology trends and the overall ICT environment at the global and regional levels."
Sybase will be located at the Majlis Lounge, GITEX Technology Week, World Trade Centre, October 9 – 13