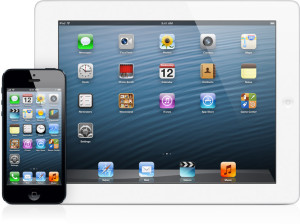 Symantec on Wednesday said the updated version of its Data Loss Prevention (DLP) suite will be able to monitor confidential data sent by email via Apple iPhones and iPads.
Symantec DLP 12, which includes endpoint, network monitoring and discovery to prevent data loss, can now watch for sensitive data in email sent from Apple iPhones and iPads and block it, if necessary, according to Robert Hamilton, director of product marketing at Symantec. DLP 12 is not able to do this for Android or other devices, however. Other new capabilities look at encrypted file data held in servers to find out if it's related to sensitive content.
Another new capability in Symantec DLP 12 is the ability to generate reports related to "high-risk individuals" who have been copying unusually high volumes of Windows documents to removable storage such as USB devices, for example. "It's measuring and monitoring discrete file movement," says Hamilton about the reporting capability for high-risk individuals. If there are multiple activities in a short time, a Symantec DLP report to that effect would be immediately generated for review by the security manager.
Another new feature in Symantec DLP 12, called Encryption Insight, is the ability to detect if a file is encrypted – if the security is based on Symantec's own encryption technology.
Hamilton says the purpose of Encryption Insight is mainly to look at large quantities of data on Windows or other file servers, open them, and inspect them to see whether there is sensitive content there. He pointed out the main use is likely to be to open older files that have been stored for business purposes in order to determine if the information still needs to be retained, says Hamilton.
The cost for Symantec DLP 12 is $200 per user, and it is available now.