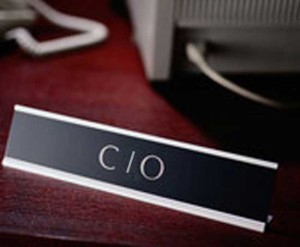 Less than a third of businesses think IT contributes to strategic business objectives, admit CIOs.
In a survey of 200 UK CIOs commissioned by IT service management company Hornbill, only 27 percent of respondents said that senior executives viewed IT as contributing to strategic business goals, "such as growth or diversification".
In contrast, 73 percent said IT is viewed either as a "necessary trading expense that needs to be tightly controlled", or "at best as a means to reduce costs and increase efficiency".
But in a separate survey undertaken by the Service Desk Institute (SDI) among 100 members, things were more positive.
In that survey, 98 percent believed that "IT could play a greater part in advising how technology can support business goals."
"The simple fact is that IT is far more than just a utility," said Patrick Bolger, chief evangelist at Hornbill. "While 43 percent of organisations see it as simply a way to increase efficiency, and 30 percent see it as a trading expense that needs to be reined in, IT can be used for much, much more."
He said, "The mythical separation between IT and business strategy needs to end, so IT can take its rightful place – providing services and capabilities that support mainstream business goals."
CIOs say they're up to the job, with 67 percent believing "the IT department understands the vision and mission of their organisation", while 57 percent of SDI members say the same.
According to the CIO survey, half of organisations either have no formal reporting mechanism for IT performance (17 percent), or have a mechanism focused entirely on metrics such as downtime (33 percent) – reinforcing the view of IT as little more than a utility.