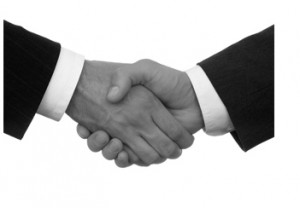 Toshiba Europe Storage Products Division and EMPA Middle East co-hosted the 2012 Channel Partner Conference on the 10th of October at The Ritz Carlton DIFC, Dubai. The event was attended by major reseller heads from across the Middle East who had the opportunity to connect with Toshiba and EMPA executives, to attend presentations on embedded as well as retail products, and to get first-hand visibility on new product launches and roadmaps.
"The Middle East continues to be one of our most interesting regions in terms of year-on-year growth and market expansion for storage products and solutions.  It is also undergoing an exciting period filled with constant change and innovation.  Therefore, we were very pleased to co-host this conference with EMPA and have the opportunity to meet and discuss with key individuals – from EMPA and their important channel partners – who are integral in driving the local business so successfully," said Martin Larsson, VP, Toshiba Electronics Europe GmbH.
Nicholas Argyrides, MD at EMPA Middle East, added, "Storage is a focus vertical for us and Toshiba is one of our key vendors into this direction – be it integration, retail or enterprise. Our channel partners and their needs are one of the top priorities in anything we do at EMPA. We are extremely proud to jointly host this wonderful event as it is the ideal platform in bringing the two sides together and to establish solid, transparent business relationships at all levels."
The event was concluded with an award ceremony; Al Mazhar Electronics and Appliances Company, Twinmos Technologies, Compunics Technologies and Techlink Systems were awarded for their excellent performance and loyalty throughout the preceding year.