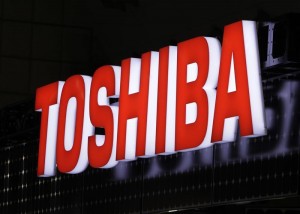 Toshiba said yesterday it will purchase IBM's retail point-of-sale (POS) business for US$850 million, with the Japanese company taking over the hardware business while IBM shifts its focus to back-end software solutions.
Toshiba Tec, a subsidiary of the Japanese conglomerate that sells POS products such as cash registers and printers, said the deal is expected to close by early in the third quarter. IBM said the Japanese firm will sign a multi-year deal to become a partner in offering IBM's expanding "Smarter Commerce" platform, which aims to provide customers with a similar experience when shopping online and in-store.
The deal reflects the diverging philosophies of firms like IBM, which are focusing on software platforms and consulting services, and giant Japanese conglomerates like Toshiba that traditionally emphasise hardware and manufactured goods.
IBM is pushing its retail back-end platform, a set of tools for analysing customer and operations data, and has in recent months announced deals that bolster its offerings in the area. The company said in February it completed its acquisitions of Emptoris, which provides software and services to aid supply chain management, and DemandTec, a maker of cloud-based analytical software for retailers.
In contrast, Toshiba Tec emphasises "monozukuri," a Japanese concept that focuses on quality manufacturing of physical products, in its website and marketing materials. The company said the acquisition would expand its distribution and sales network while giving it a broader product line.
The companies said the deal still has to clear regulatory requirements and come to final closing terms. IBM will continue to provide support to its existing clients after it has been completed.