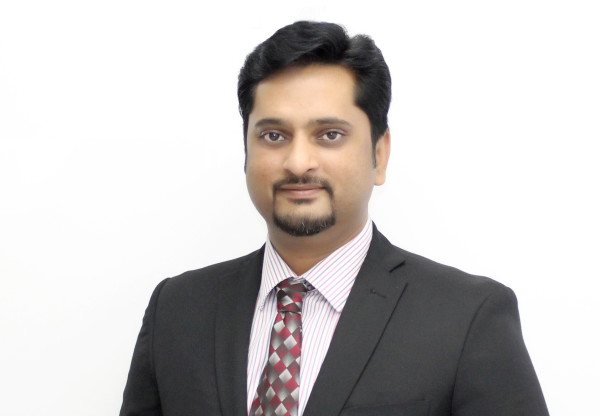 TP-LINK Technologies has announced the appointment of Ram Praveen as the new Associate Vice President, SMB for Middle East and Africa (MEA).
According to the vendor, Praveen's appointment as Associate Vice President will help TP-LINK gain better penetration and adoption of its solutions in the SMB segment.
In his new position, Praveen will be responsible for the development of TP-LINK's SMB channel business across the MEA region. In addition, Praveen will lead the SMB division of the company, his role will entail tasks on strategising, structuring the SMB solutions business, setting up a dedicated team, onboarding distributors and channel partners and supporting end customer businesses with the company's comprehensive product line and solutions.
Denny Liang, Vice President, TP-LINK Middle East and Africa, said, "Having Ram on board with us here to help us drive further our SMB business in the Middle East and Africa is an excellent boost for our dedication to our channel partners and the further engagement we look to have with them this year and 2016. Having worked in various roles in vendor and distributor environments and with over the past 14 years' experience, he brings a wealth of knowledge and market expertise that we value and is invaluable to our channel partners."
Prior to taking up this position, Praveen had roles at IT vendors including Cisco, Dell, Avaya and distributors Redington Gulf and FDC International.
Praveen said, "The number one priority is to ensure we are able to provide full support to our distributors, channel partners and build the end customer networks, thus ensuring TP-LINK becomes the go-to brand when it comes to choice for SMB networking and wireless solutions."
Praveen explained that TP-LINK has traditionally been linked to the SOHO market and through the enhanced SMB offerings, channel partners can expect to increase their business potential as the company sharpens its channel partner strategy. "In my role, my aim is to make a seamless process to end users in a manner where distributors, partners find full confidence in embracing TP-LINK SMB solutions," he said.
He pointed out that with the increase in security, hospitality, small businesses in different verticals, the growth for SMB networking is entering the prime. "We are not foreseeing any major threats to the growth plans. We are seeing fast adoption of solutions which are quick to setup, easy to manage and maintain with less opex costs, serviceability and availability are trending," he said.