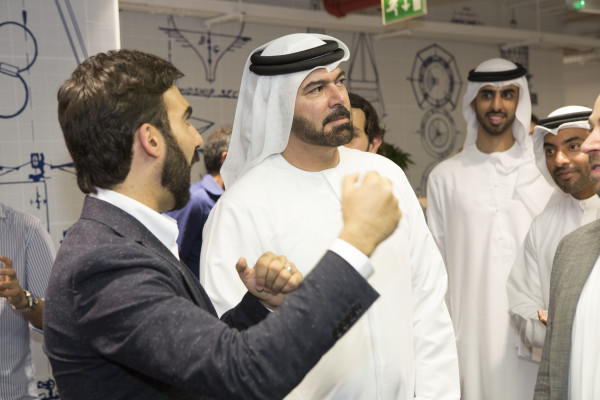 AstroLabs has recently inaugurated the Middle East and North Africa's first Google-partnered tech hub, AstroLabs Dubai, enabling startups from around the world to set up in Dubai's DMCC Free Zone while taking advantage of Google for Entrepreneurs' global network and resources.
Founded by local entrepreneurs Louis Lebbos and Muhammed Mekki. According to them, AstroLabs aims to offer scalable tech startups a custom co-working space, mentorship, and business licenses to start operating in the UAE. AstroLabs members can join an exclusive Google for Entrepreneurs Passport Programme, allowing them to access over twenty Google-partnered hubs across the globe, from Seoul to San Francisco.
"We are delighted to be expanding our international tech hub network by partnering with AstroLabs in Dubai, which has a track record of helping founders grow and thrive in an inclusive community," said David Grunwald, Senior Manager, Google for Entrepreneurs, Europe, Middle East and Africa.  "We look forward to connecting their members to our global partner network and seeing the magic happen."
During the launch, keynote speaker H.E. Mohammed Al Gergawi, UAE Minister of Cabinet Affairs, reaffirmed the government's commitment to entrepreneurship and the importance of the AstroLabs Dubai tech hub in this national Year of Innovation.
AstroLabs' public launch introduces a purpose-built 6,500 sqft coworking space designed for entrepreneurs, featuring a Google mobile device lab, five meeting and video conferencing rooms, a training and events facility, and artisanal coffee boutique 59 Degrees. With floor-to-ceiling windows, the ground-level space sits parkside in Dubai's Jumeirah Lakes Towers district.
Already hosting startups from across 15 industries with founders hailing from 27 countries, AstroLabs Dubai is building a community of entrepreneurs that can scale on a global level.  Over 25 percent of Dubai-based members are women leading tech startups, a proportion that rivals the most diverse ecosystems globally.
According to AstroLabs, its partnership with DMCC provides members fast-tracked and subsidised business licenses, enabling founders to immediately establish local UAE residencies and company bank accounts. The Free Zone offers businesses 100 percent ownership and has integrated technology-driven platforms enabling members to register a company and get licensed completely online.
"Welcoming AstroLabs Dubai, the only Google-partnered tech hub in the MENA region, to the DMCC Free Zone is a proud moment for us," said Ahmed Bin Sulayem, Executive Chairman, DMCC.  "This initiative will provide disruptive tech entrepreneurs with the right environment to further drive technology and expertise in the region, and further support Dubai's bid of becoming the global centre for innovation"
"Dubai has all the right ingredients to become a leading global destination for tech startups, and we are working toward realising that goal." said Muhammed Mekki, Founding Partner, Astrolabs. "Going forward, Louis and I are excited to continue building communities of entrepreneurs who make things happen."