Although a host of new players have entered the market over the last two years, wearable technology is still at a nascent stage. Reseller ME speaks to industry experts to discover how much of it is channel play and how partners can monetise the opportunities present.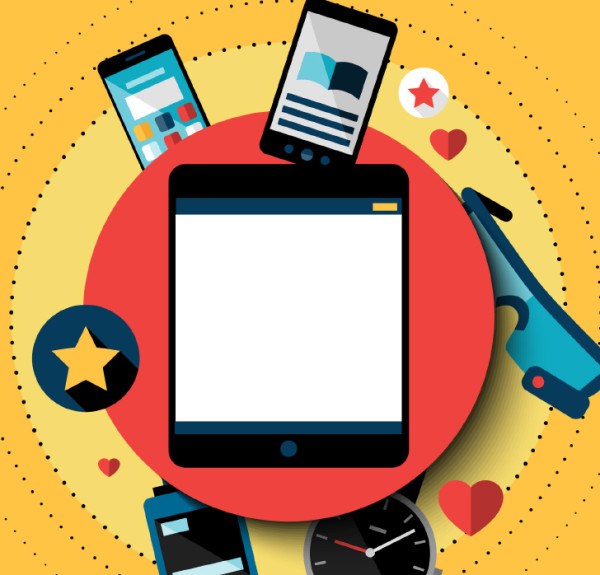 Not longer just a mere possibility in the realm of our imagination, wearable technology is here and is increasingly getting hard to ignore. The wearable technology market has seen an upswing in its growth especially over the last two years. Today there is a wide array of wearable devices available for the customer, right from smart watches, smart glasses and fitness gears to smart textiles, jewellery, belts, armwear and legwear.
According to a report from research firm IDC, vendors shipped 19.6 million units worldwide in 2014, over 800,000 of which went to Central and Eastern Europe, the Middle East and Africa (CEMA). And as the technology matures and becomes more accessible, the firm expects this figure to rise to nearly 1.5 million by the end of 2016.
Another study from Statista reveals that smartwatch sales in the Middle East and Africa are forecast to amount to 1.1 million units in 2015.
DY Kim, President, LG Electronics Gulf, says, "In the Middle East specifically, smartwatch and fitness trackers are expected to be the most compelling proposition for consumers."
Other industry reports suggest that from $20 billion in 2015, the wearable electronics business will expand to almost $70 billion in 2025.
Also, a Gartner report estimates that 1.1 billion connected things will be used by Smart Cities in 2015, rising to 9.7 billion by 2020.
Ahmed Seleem, Regional Manager, Nexthink, says, in terms of adoption, there is an increase in eServices and Smart City projects planned in the Middle East, which are supported by the government.
"Connectivity is at the heart of Smart City projects and wearable devices can play an important role. Wearable devices facilitate the adoption of eServices in various domains, including energy, finance and public administration increase efficiencies, enhance the quality of life and help meet sustainability objectives.
"Smart city projects are the forefront of innovation-driven development. High-profile projects focus on cities such as Dubai and Doha, which are aiming to become 'smarter.' However, the region also has a number of initiatives such as King Abdullah Economic City in Saudi Arabia, Lusail in Qatar and Masdar City in the UAE, using intelligent solutions for efficiency and sustainability," he adds.
If going by the figures alone, we can certainly anticipate the segment to escalate even further. However, while wearable technology has definitely sparked the imagination of customers, it hasn't been able to sway them with conviction.
Kim adds, "Consumers in the region are aware of what devices are available, they know who is providing it, and they want it. But the issue with wearables is that consumers are not yet fully convinced or educated that they are a must have to make their lives better. So a lot of educational initiatives are required from a vendor's perspective to showcase the tangible benefits to users."
Also with most wearable devices today acting largely as the extension of a smartphone, a customer is hard pressed to find a reason why he should have both simultaneously on him.
The IDC report indicates that the wearables market is waiting for a game-changing product that can sculpt the future of the whole industry. In this regard, there was much debate about if Apple's iWatch was that revolutionary product. As per industry findings and consumer research, the device is not there yet.
Amanulla Khan, Managing Director MEA, Linksys, says, "Wearable technology suffers from a perception problem with consumers not understanding how it benefits them, which has affected its adoption rate among consumers."
Although the adoption levels are slow, Seleem, adds, "But it is definitely increasing. According to Deloitte, by 2020 the number of consumers wearing smart technology will exceed 100 million.
"A benefit is that wearable technology can gather and transmit data in real-time, all the time. Wearable technology is being adopted for personal use, but also we can imagine the benefits this can bring to different industries such as healthcare. To derive real benefit from wearable technologies, IT analytics solutions are needed to enable healthcare providers to detect patterns in a critical mass of data, make new discoveries and improve patient care."
In terms of verticals, not only healthcare but even in the enterprise world, the technology could create waves and presents infinite channel prospects.
Khan says, "In the future, we are likely to see wearable technology becoming as commonplace as the laptop. With the rise of BYOD policies, a flood of new devices would have a serious impact on company networks."
The undisputed growth of the market should be enough reason for regional channel partners to begin thinking of how to leverage these opportunities.
One of the first steps for partners will be to understand how and where customers are going to use wearable devices and what kind of services can be offered around it.
Seleem explains, "The opportunities for the channel lie in the delivery of IT analytics solutions. IT analytics solutions are vital to wearable computing because they enable organisations to understand how all devices in their environment are performing, and therefore organisations can be more proactive in the way they deliver services to end-users.
"IT analytics solutions can help organisations understand, for example, how systems are operating, facilitate capacity planning and easily identify where issues are. Organisations can leverage real-time and accurate data thanks to IT analytics solutions in order to make informed tactical and strategic decisions. Channel partners can deliver on the promise of wearable technology by providing value-added solutions and personalised service. In a highly competitive environment, channel partners need to differentiate their offerings and deliver a solid ROI to customers."
According to Khan from Linksys, educating customers on the benefits and usage of wearable devices will help increase the adoption rate of these technologies. "This is an initiative that resellers should undertake to help maintain a competitive edge over the other channel players. The rise of BYOD also will cause companies to face network and security challenges, partners should offer and recommend solutions to address these issues. The channel should look into incorporating solutions and services into their offering of wearable technology."
The challenge for partners will be to show the value to enterprise customers and convince them why they will need to have solutions around security and data analytics and management with wearable devices in the work environment.
"It's not enough for channel partners to collect massive amounts of data. To capitalise on wearable devices and the Big Data they produce, organisations need IT analytics solutions that help them gather connected intelligence by collecting, managing and analysing huge volumes of real-time data in a cost-effective and scalable way," adds Seleem.
The growth opportunities for partners in this segment are clear. It is each partner's responsibility to stay updated on the latest developments in the market and ensure he is evolved to meet and identify customers' requirements. Vendors also have a critical part to play in enhancing the channel capabilities.