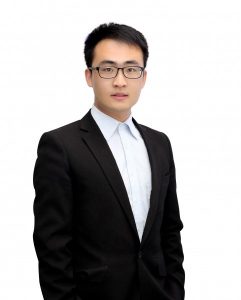 TP-Link Technologies has partnered with Etihad Specialized Trading, a sister company of Assr Al Jawal to distribute its Neffos smartphone array in the Kingdom of Saudi Arabia (KSA).
According to the vendor, the partnership with Etihad Specialized Trading opens up opportunities for the two companies to develop the mobile business with independent retailers, mass market and specialised IT markets in Saudi Arabia.
Under the accord, Etihad Specialized Trading will supply independent retailers in Saudi Arabia with TP-Link's entire range of Neffos devices and accessories.
Conrad Yang, country manager, TP-Link MEA, Saudi Arabia, said appointing Etihad Specialized Trading as the Neffos authorized distributor in the Kingdom paves the way for the company to develop and grow its mobile devices business with all channels and specialized IT verticals.
"We selected the company for TP-Link's premium mobile brand Neffos smartphone's authorized distributor in Saudi Arabia to help us develop the business," he said. "We have picked them because of the firm's good track record and professionalism in the Saudi market, well-qualified and well-trained sales force, and superior penetration and reputation in the market."
Yang added that by partnering with Etihad Specialized Trading to distribute the Neffos range of smartphones and accessories, TP-Link is reinforcing its commitment about developing the mobile devices business in-country across the region.
"The partnership with the distributor is a natural progression for us given that Assr Al Jawal is already working with the Neffos brand in the UAE," he said.
Etihad Specialized Trading has a thriving wholesale, telecoms, e-commerce, B2B, KDR and POS business in KSA.
In addition, the company is the partner of choice for telecoms and IT related technology providers and vendors through a state-of-art distribution set up that serves multi-natured clients in the retail and traditional reseller channels.