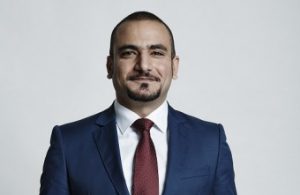 TP-Link Technologies, a global provider of SOHO, SMB networking products and wireless LAN solutions, has urged its channel partners to specialise and develop SMB expertise if they are to differentiate themselves in this market segment.
The call was made at the second annual ConneXions Partner Meet 2017 held last month in Dubai, where the networking vendor outlined its SMB strategy and new products for channel partners serving small businesses in the Middle East and Africa.
According to the vendor, the SMB segment is the most sought-after market in the Middle East and it's important that partners develop some domain know-how on how to serve customers in this space.
The vendor said demand for high performing business networking solutions is increasing in the SMB sector across the Middle East.
TP-Link's SMB and business line products include JetStream Switches, Auranet Business WiFi, Pharos Wireless Broadband and SafeStream Router range.
Dia Hamdan, regional marketing manager, TP-Link MEA, said, "The market conditions maybe challenging at the moment in the region, but the future of the regional networking industry is bright."
According to Hamdan, SMBs in the various industries need to be supported with sound technology solutions and continuous business innovation for the regional economy to thrive.
He added that TP-Link wants to see its channel partners in MEA take advantage of the many opportunities and business needs that small businesses seek in the networking and wireless LAN space to enhance connectivity and optimise their networks in order to boost productivity.
"We believe we have the products, solutions and team to support the growth of our SMB offerings and to ensure that our partners thrive in the market with our solutions," he said.