The Telecommunications Regulatory Authority (TRA) has implemented a new SIM Card verification regulation, which requires operators to introduce a secure way to verify identities of SIM card holders.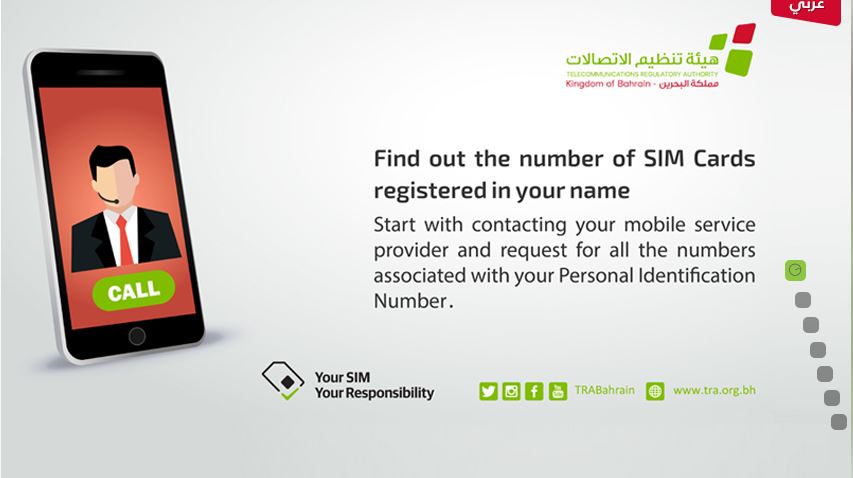 The latest measure taken by the TRA comes as part of its efforts to ensure consumers can safely enjoy using their telecom services with peace of mind, following the introduction of a regulation on critical telecommunications infrastructure (CTI) risk management, which was brought into play earlier this year.
CTI is as any telecommunications infrastructure which is essential to the maintenance of vital societal functions related to health, safety, national security, economic or social well-being of people, and the disruption or destruction of which would have a significant impact.
Commenting on this latest announcement, TRA's consumer affairs manager, Mariam Al Mannai, said, "It's been determined in the past that a high number of individuals have been taken advantage of because of a security gap when consumers take on SIM enabled services, mainly due to the verification process not being sufficient."
She added, "It was brought to our attention that consumers have had multiple SIM cards in their name without their knowledge, and they discovered they had to pay for services they never asked for. This, of course, was unacceptable and TRA had to take action."
In light of this development, operators worked together with TRA to prevent criminals from assuming people's identities. According to a TRA statement, operators cooperated fully and recommended biometric scans as the best way to impede this kind of activity and safeguard consumers from being victims of fraud.
Consumers are asked to complete registration of the verification process by approaching their respective service providers at any of their retail branches. Consumers with postpaid lines have until the 2nd of June 2018 to verify their registrations before their lines are suspended and will have until the 2nd of September 2018 to lift the suspension. Likewise, consumers with prepaid lines have until the 2nd of March 2019 before lines are suspended, and will be given until the 2nd of June 2019 to lift the suspension.