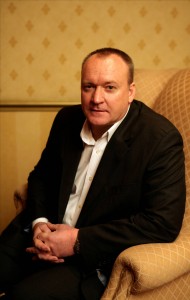 Leading business application software provider Infor, has announced that Tranzone has successfully deployed Infor SCE (supply chain execution) in order to increase operational standards to its growing base of GCC customers.
SPAN, Infor's specialist partner, carried out the implementation which aims to integrate warehouse management, labour management and 3PL billing and transportation management
"The Infor SCE application has allowed us to provide our regional partners with enhanced services and continuous supply, both extremely important factors in our line of business as it is important we have full control of our inventory management system to ensure that stock is always available," said Juergen Hirsch, general manager, Tranzone.
"Healthcare logistics is growing in the Middle East and we predict a further increase in the next 5-10 years. With the prospect of GCC regulations being harmonised in the future, it is now more important than ever to have a flexible and configurable solution for planning and supply chain management with the tools to serve our expanding database of customers efficiently and cost-effectively."
Infor SCE has provided Tranzone with an expiry dates control tool which helps ensure that the allocation of orders is processed in an organised way and that products with a short expiry date are dispatched first to avoid inconvenience for clients.
As Tranzone works with a number of pharmaceutical, medical devices, medical equipment and nutritional products, it was essential that they had a tool to record production batch numbers and medical device serial numbers to immediately recognise the brand and distributor, it was said.
"Infor Supply Chain Execution provides warehouse and transportation management capabilities that are critical to success in the highly demanding healthcare logistics industry," said Mike Hibbert, channel manager for MEA, Infor.
SPAN has said that it worked closely with Tranzone before the implementation took place in order to make sure that all the needs of the company were met.
"Before beginning implementation, SPAN spent time with the Tranzone team to understand their needs and to ensure that the Infor SCE solution would help meet their specific business goals and objectives," explained Kamel El-Ghossaini, regional manager – supply chain solutions, SPAN Group.
"We expect that Tranzone will see a return on their investment within two years and following this successful deployment they are now considering implementing the system within other operations."