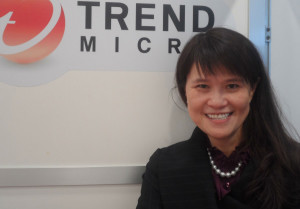 Trend Micro, a security software and solutions provider has announced a partnership agreement with Asus. As per the terms of the agreement, the smartphone manufacturer will preload Trend Micro's Dr. Safety app on the latest Asus ZenFone 2 smartphones to help protect users from account fraud, privacy risks, phishing, lost devices, and unwanted contact, plus a feature that recommends safe mobile games for users.
"Mobile threats are proliferating around the globe, with Android malware expected to hit a record 8 million in 2015," said Eva Chen, CEO, Trend Micro. "As a global leader in security, Trend Micro is committed to providing the best mobile security protection for users.The partnership with leading technology company, Asus, is not only exciting news for both of us, but also marks an important milestone where the online security of smartphone users is taken to a new level through maximized hardware-software integration. Going forward, we hope that more mobile device makers will follow suit to squarely face the challenge of mobile security. We also expect to work with more industry leaders in the future to enhance the mobile security of the entire planet."
"Asus provides seamless mobile experiences through innovative products that combine cutting-edge technologies. We are very glad to cooperate with the global security leader, Trend Micro, to enhance the safety of our flagship smartphone range. ZenFone 2 with Trend Micro's Dr. Safety app leverages our complementary hardware-software expertise to deliver formidable, browser-integrated mobile security for consumers." said Jerry Shen, CEO, Asus.