US President Donald Trump has recently met with the heads of 18 technology companies including Amazon.com, Google's parent company Alphabet, Apple and Microsoft, to discuss ways on how the government can make its IT systems more efficient.
"Our goal is to lead a sweeping transformation of the federal government's technology that will deliver dramatically better services to the citizens [and] stronger protection from cyberattacks," Trump said in his opening remarks.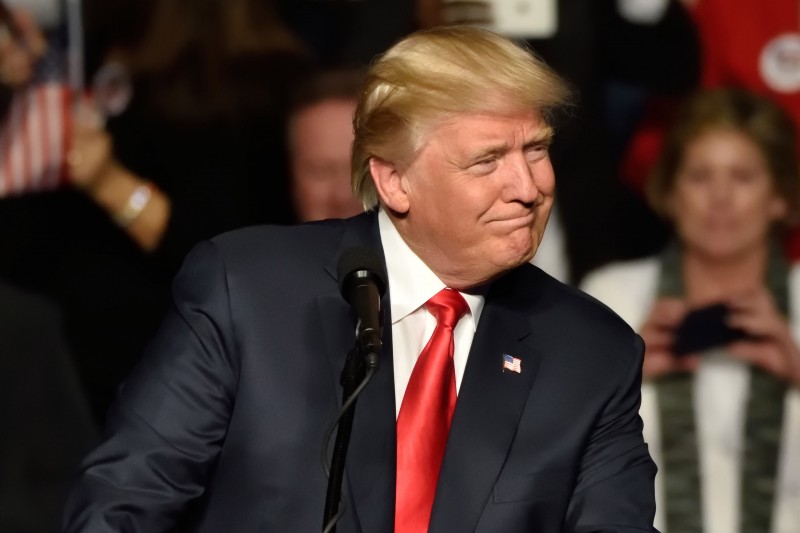 The executives are part of the 'American Technology Council' that Trump formed in May to support efforts to modernise the US government.
The president was sat between Apple CEO Tim Cook and Microsoft CEO Satya Nadella.
During the meeting Nadella called for continuing an "enlightened immigration policy" to boost "American competitiveness."
Amazon Chief Executive Officer Jeff Bezos highlighted the advantages of machine learning and artificial intelligence and asked the Trump administration to make use of commercially available technologies and put focus on worker retraining.
Cook said the US should have the most modern government in the world but today it doesn't. "The government should be focused on its citizens. Branches of the government should look into how they can best measure the effectiveness of their services to the citizens." He added that computer coding should be a required subject in school.
During a separate meeting with the CEOs earlier in the day, Jared Kushner, Trump's son-in-law and White House senior adviser, said the administration wanted to "unleash the creativity of the private sector to provide citizen services in a way that has never happened before."
In his presentation, he said that the government's 6,100 data centres can be consolidated and moved to a cloud-based storage system. He mentioned that the government still make use of legacy data systems, including the continued use of floppy disks at the Pentagon.
Trump in March signed an order to overhaul the federal government and tapped Kushner to lead a White House Office of American Innovation to leverage business ideas and potentially privatise some government functions.
The tech executives were also eager to get White House help in dealing with regulatory and other policy issues such as visas for highly skilled workers.
Others attending include the CEOs of SAP, IBM, Intel Corp, Qualcomm Inc, Oracle and Adobe Systems.
There were also some notable absences. Facebook was the only one of the top five tech companies that didn't attend. Nu Wexler, a spokesman for Facebook, said Mark Zuckerberg was unable to attend due to a "scheduling conflict.
Elon Musk CEO of Tesla and SpaceX, was not in the meeting as well. Musk quit two of Trump's business advisory councils earlier this month after the president's decision to leave the Paris climate agreement.