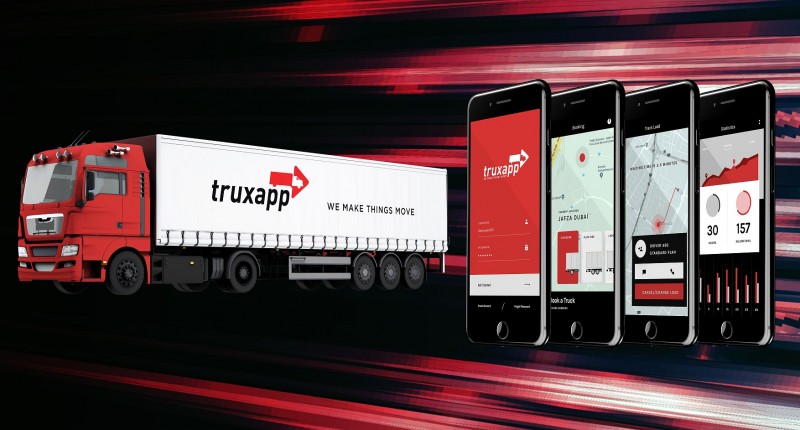 Trucking and logistics technology platform Truxapp has projected that its revenue will hit the $1 billion mark by 2022, with 40 percent of that revenue coming from the GCC region.
Truxapp has aggregated over 350,000 trucks and over 200 corporate clients as a group.
Founded in 2015, Truxapp set up its first international operation in the UAE in 2017 and plans to quickly expand to the rest of the GCC within 2018.
Truxapp already boasts 20,000 trucks listed in the GCC, along with a steady list of blue chip Clients across various sectors.
According to a report by Frost & Sullivan, Saudi Arabia and the UAE are the largest logistics markets in the GCC, with an estimated market size of $55 billion and $30 billion respectively.
In addition, the addressable road transportation opportunity size across the GCC is $24 billion.
Truxapp says it is addressing "inadequate" logistics and transportation models to support companies by becoming more agile and responsive toward their customers' needs.
Its dashboards show real-time data, various heat maps including scope of reverse haulage, automated documents and reports, utilisation and uptime index, employee and vehicle management, data analytics and flexible pricing.
As the UAE transitions towards a more economically diverse, knowledge-based economy, away from oil-related sectors, trade and freight volumes are expected to increase to match demand across all trade sectors, under a technology driven shared resources solution.
Naseer Ahmed, co-founder and CEO for Truxapp International, said, "While several industries are becoming digitally enabled, the logistics sector has largely been neglected, or not given the necessary attention, because of its complexities as a B2B service. Unlike technologies behind B2C ride-sharing companies, road freight has many more variables and a complete knowledge of the logistics sector is critical when developing a platform like Truxapp. Once appropriately established, digitally-enabled trucking services can immensely support all industries as well as the drive towards seamless Smart Cities. Currently, logistics is lagging, and this is affecting growth in many other sectors that depend on the efficient movements of goods."
Ahmed added that the UAE has a growing population with increased consumption and high-internet penetration rates, while the nation is witnessing an expanding e-commerce sector, expected to reach $ 10 billion in the next two to three years. This is in addition to the overall increase in merchandise trade.
"Digital savvy and connected consumers expect faster, accurate deliveries and an optimal user experience which can make or break brand loyalty," he said. "These are some of the factors that will put a strain on companies reliant on logistics and transportation if they fail to rapidly adapt to changing market dynamics and meet customer expectations. The Truxapp team comprises professionals who have the knowledge and track record to deliver their expertise to businesses daily –  managing the complexities of the logistics sector and supporting them to meet their customers' expectations. The Truxapp team has specifically built the technology to address the pain points of the sector for clients and transporters alike, and this is where we add substantial value."
Currently, the logistics and freight transportation industry is highly fragmented with several players, low productivity, minimal regulation, high costs, and limited value-added services.
In fact, Frost & Sullivan's report mentions that in Dubai alone it is estimated that productivity levels of international logistics companies are 10-15 percent lower compared to their global operations because of minimal technology adaptation.
Truxapp founder Manmohan Agarwal said, "Technology is key in building a successful service. From the start, we focused on developing our own technology for Truxapp, because it is something we could shape for our customers and transporters. While it was easier to adopt a technology, we did not want to be held back in a platform that drives us; rather, we wanted to be in the driver's seat. Working with marque clients we have customised solutions for them to improve services and cater to their requirements – technology has to be approachable, in order to work for the diverse segments we operate with."