The Emirates Red Crescent, ERC, has launched a project to collect donations through smart applications at the Marina Mall in Abu Dhabi, as part of its Year of Zayed initiatives.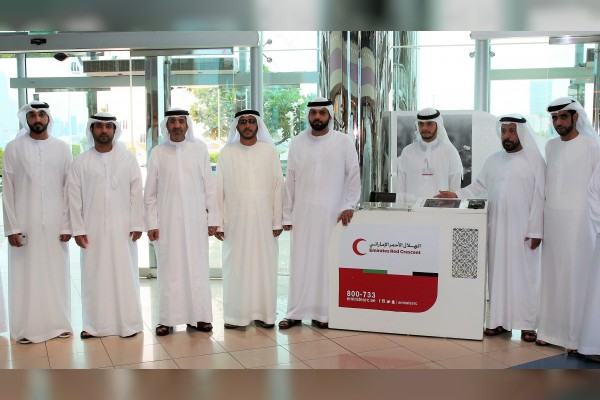 The project, which began with the provision of 75 e-devices in Abu Dhabi and Al Ain, will be adopted in every emirate to facilitate the donation process, through cash or credit card, according to WAM.
Mohammed Yousef Al Faheem, Assistant Secretary-General for Assisting Services at the ERC, stressed that the new service is part of the ERC's efforts to comply with the country's rapid development in the area of artificial intelligence and its ongoing advancements in information and communication technology, as well as to provide local and international donors with a suitable environment to support the ERC's various projects.
Al Faheem added that the new service will enable donors to make their donations directly to the programme, without the need to contact an ERC representative or other parties, through the many options on the application's home page of their devices.
After completing their donation, it will be transferred to their selected programme and they will receive a receipt.
Al Faheem also highlighted the ERC's achievements, which were made possible by a country where all authorities are working under an integrated, advanced and innovative government system, which complies with its rapid development.