A UAE regulator has revealed that the company that will run the country's first nuclear reactor is not ready to get its operating licence yet.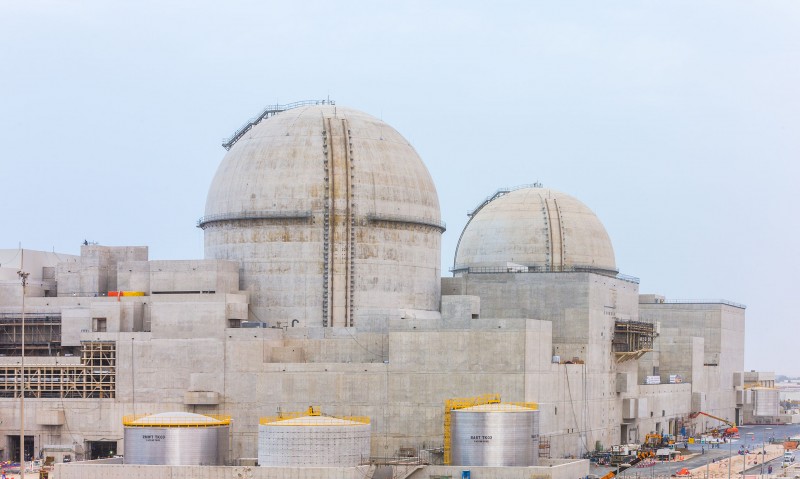 Emirates Nuclear Energy Company (ENEC) is building four nuclear reactors – one of which is expected to be ready this year – in what will be one of the world's largest nuclear newbuild projects, and the first nuclear reactor in the Gulf.
The UAE's energy minister said in September that first of four reactors would be operational by 2018, and ENEC said in December that the overall Barakah site was 84 percent complete. Local company Nawah, which is a joint venture between Korea Electric Power Corporation (KEPCO) and ENEC is responsible for building the four reactors.
But Christer Viktorsson, director-general of UAE's Federal Authority for Nuclear Regulation (FANR), told reporters on Tuesday that while the reactor was almost technically ready, the regulator could not yet issue an operating licence to Nawah and could not say when the firm would get its licence.
"It is hard to say when they (Nawah) will be ready," Viktorsson said, when asked whether the licence would be issued this year.
"It is a very complex process. The organisational aspect is more important than the technical aspect," he added.
In establishing such a major site where there is a risk of radiation exposure, safety has understandably been a top priority. Barakah underwent vigorous approval processes surrounding safety, transparency and security from the FANR before construction could begin in 2012.
However, ENEC claims that nuclear energy plants actually represent one of the smallest sources of radiation exposure to the public. The company's website states that, "If you stood at the site boundary for a whole year, you would receive less than a quarter of the radiation you would get from a chest x-ray at the doctors."
But before FANR issues an operating licence, it not only needs to be confident that the reactor meets the highest technical and safety standards, but also that all Nawah's staff have been properly trained in running the reactor under all circumstances and can handle any emergencies.
The four-reactor Barakah nuclear plant will have total capacity of 5,600 MW and will supply around 25 percent of the UEA's electricity when it is fully operational in 2020.