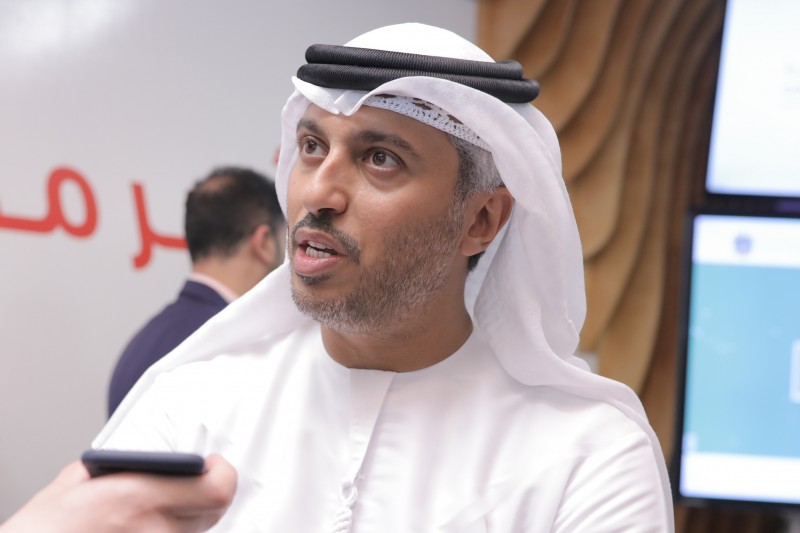 On the sidelines of Huawei's Seeds of the Future launch, James Dartnell spoke with HE Dr Ahmad Belhoul Al Falasi, UAE cabinet member and minister of higher education and advanced skills, about the country's need for technology skills and STEM education if it is to fulfill its long-term mandate of building a knowledge-based economy.
The UAE's youth are renowned for their love of gadgets and social media, but do they really aspire to study STEM subjects? Is that an issue you need to address?
Technology is becoming far more appealing to the young generation, we know that for a fact. Millennials are highly equipped with technology today. From what we've seen, students tend to focus their efforts more on working for tech startups or developing new apps, but we're also seeing students in places like Masdar Institute and Khalifa University who are taking things even further. One UAE-based student is developing an artificial intelligence startup.
We're slowly seeing a transition from young people being pure end-users of multimedia, to being a developer off apps, to being technology startup companies. It's a transition that will take time, but we need initiatives like Seeds of the Future to really educate students.
When it comes to STEM, we're seeing a growing number of students going into these areas, particularly female students.
 That being said, does more need to be done to address the gender gap in terms of STEM education?
We talk about the gender gap globally, but in the UAE, women perform better academically, and right now, are far more employable than men because they are more focused. We are seeing female participation increase in the workforce and in STEM studies. Historically, STEM was labelled as a male-dominated field, but I can tell you from the Ministry, we are seeing more women interested in STEM.
 Which three technologies do believe will be most important in higher education and in this country's future?
The more we see sectors develop, the more see that technology is becoming interdisciplinary. You see it in healthcare, education and all other sectors. From our perspective, technology, broadly speaking, will take on a bigger demand by students. The government as a whole has made AI a chief mandate, but within the Ministry, we want to focus more on skills than technology. We believe students need to have problem solving skills, coding skills, teamwork. Coding and entrepreneurship skills will be particularly important for us going forward.
How do you plan to encourage foreign students to stay in the UAE to contribute to this country's technological development and overall economy?
To attract foreign students, you obviously need quality institutions. The UAE currently has three that are ranked in the world's top 500 – American University of Sharjah, Khalifa University and UAE University. By increasing their quality, you will naturally attract more students. There are also some policy aspects that need to be changed. The Ministry of Human Resources and Emiratisation and the Ministry of Labour introduced a law last year that allows students to work part-time. On the policy side, you will see more policies that will make it more appealing for students to come into the country, as well as higher quality institutions being available.
There's a marketing aspect to it as well. Dubai's KHDA has been active in promoting the UAE as a destination. About a third of the UAE's university students today are international, and we're seeing an increasing number of international students. In the UAE it's improving, but will be driven by policy and the quality of education on offer.
For the full-length feature interview with UAE minister of higher education Dr Ahmad bin Abdullah Humaid Belhoul Al Falasi, make sure you read the March issue of CNME.