The Emirates Nuclear Energy Corporation (ENEC) and its operating subsidiary Nawah Energy Company (Nawah) have announced a wide range of scholarships and showcased unique career opportunities to Emiratis at the National Service Career Fair.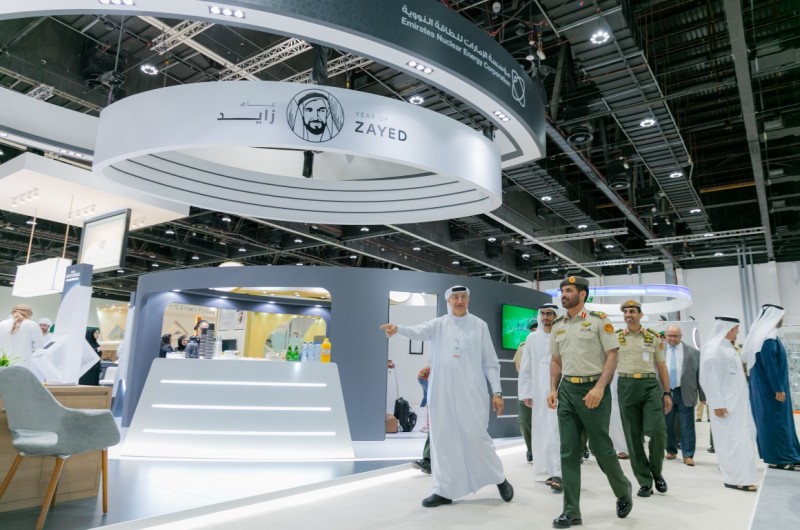 The event took place at the Abu Dhabi National Exhibition Centre (ADNEC) between 25th and 27th March 2018.
ENEC and Nawah presented a wide range of scholarship courses for Higher Diplomas in a variety of fields, for those who are interested in pursuing a career in nuclear energy.
The UAE Peaceful Nuclear Energy Program offers an exciting, challenging and rewarding career. National Service graduates were given the opportunity to apply for a scholarship, and work towards delivering safe, clean, efficient and reliable electricity through nuclear energy to the UAE.
Eng. Mohamed Al Hammadi, ENEC Chief Executive Officer, said, "Developing our people and expertise is one of the main priorities at ENEC and its subsidiary Nawah Energy Company, and is central to the long-term sustainability of the UAE Peaceful Nuclear Energy Program. Since our establishment in 2009, more than 500 UAE Nationals have benefitted from ENEC's scholarship program. It is an exciting time for young Emiratis to choose a career in nuclear energy; National Service graduates joining us today will be the UAE's energy pioneers of tomorrow. As always, our commitment to safety, security, and continuous learning makes nuclear energy a challenging and rewarding career choice for our country's best students."
The National Service Career Fair aims to open communication channels between graduates of the National Service program and exhibiting companies and institutions from both government and private sectors.