UAE authorities have announced plans to halt the entry of imported drones that fail to meet the new specifications for unmanned aerial vehicles.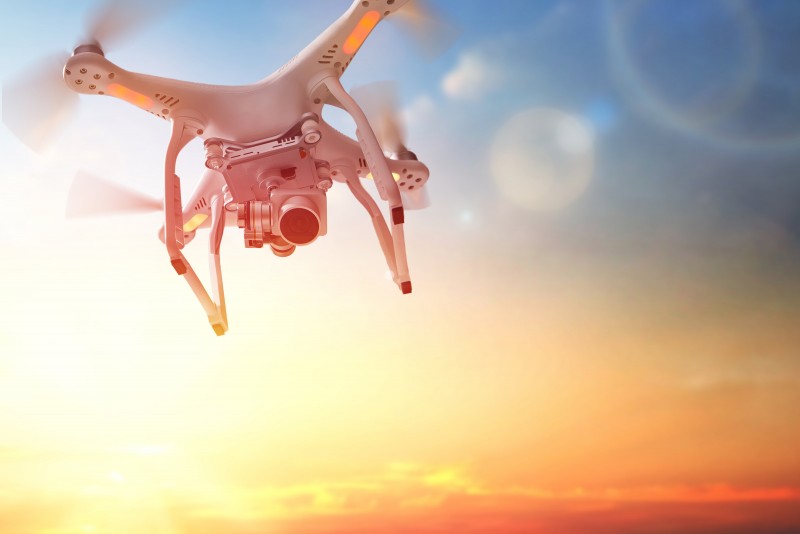 According to aviation officials imported devices will be stopped at the point of entry and checked to determine if they are fitted with a number of safeguards.
The required specifications include a unique serial number that could be used to track the owner in the event of an accident and a 'geo-fencing' chip that would prevent it from being flown close to sensitive areas, such as an airport.
The move detailed by the General Civil Aviation Authority (GCAA), came amid broader moves to make private ownership in particular more controlled, following a number of incidents at Dubai International Airport last year.
In a report by The National, Ismail Al Balooshi, assistant director general, GCAA, said, "We are putting the control at the gates, and if a drone doesn't meet the new standards then it can't enter the country."
The UAE's import requirements will be based on "technical specifications such as size, power- depending on its use of purpose, radio frequency, serial number and if it has a geo-fencing programme" as well as many other elements, explained Al Balooshi.
Private owners, usually hobbyists, will also either need to retrofit their drones so they comply with the new rules or buy new ones that have a serial number.
The new regulations are expected to come into force in September but this is the first time officials have outlined the criteria devices will need to match.
The Emirates Authority for Standardisation and Metrology along with the Ministry of Interior, Telecommunications Regulatory Authority and the GCAA have collaborated to set out new regulatory standards for the use of drones.
Al Balooshi also mentioned that there are three vital stages that will determine whether or not a drone can enter UAE territories, the first is by distributor transparency. Then through customs – the drone must comply with the certificate importing standards. Thirdly the outlet must fulfil the conditions otherwise the drones will be sent back.
Under the new law, drones owned by individuals will not be allowed to have features to film or record. Only those used for research, development and security purposes will be exempt. Commercial companies that use drones for filming have their own regulations to meet.
Earlier this year, the UAE announced new measures for drone ownership including registering the devices and attending and complete a training course. This is intended to ensure only qualified hobbyists and professionals are using the devices.
Fines of up to AED 20,000 for unregistered drone users came into effect in May. The rules are needed to tackle misuse, said government authorities.