UAE students got a hands-on experience on what it's like to work at a technology enterprise such as Bosch.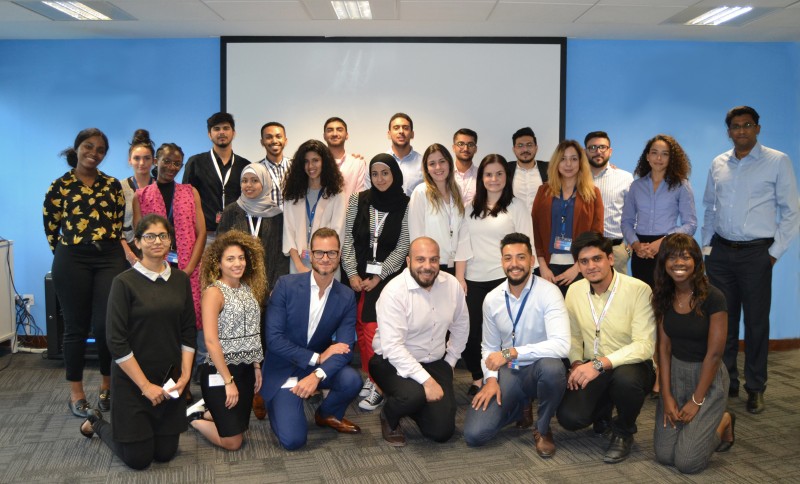 At this years's Backstage@Bosch, a one-day mentoring initiative at Robert Bosch Middle East, 21 students were exposed to various departments within the company based on their field of interest, and were also able to interact and network with senior management.
Out of the 21 'backstagers', a select few will be kept in mind for upcoming internship openings with Bosch.
Simone Beretta, Head of HR at Robert Bosch Middle East, said,"All too often, we find that students – while acquainted with business theory provided by universities in the UAE – may not possess the full understanding of the corporate environment that is crucial to career success.
He added that the Middle East presents a lot of opportunities and with regional leadership placing greater importance on knowledge-driven economies, organisations have an important role to play in talent development. When it comes to an individual's holistic development, Bosch believes that private-sector enterprises and educational institutions are mutual partners and as such, aim to link theory and real-world applications, in line with our drive to empower local talent.
"This is why we created Backstage@Bosch: to offer the next generation of business leaders an opportunity to immerse themselves in a modern-day working environment. I am glad to say that this year was a resounding success and I have no doubt that next year's edition will bring together even more inspiring talent from across the country."
Following a morning of interactive introductory sessions, the 21 successful students were able to shadow 11 senior business managers in their respective areas of interest, including corporate communications, HR, sales and marketing, purchasing, health and safety, facility management, business development and compliance.