The TRA has launched the User Experience Lab, which is the first of its kind in the UAE government, to help develop the digital presence of government entities on the web, smartphone or on service booths.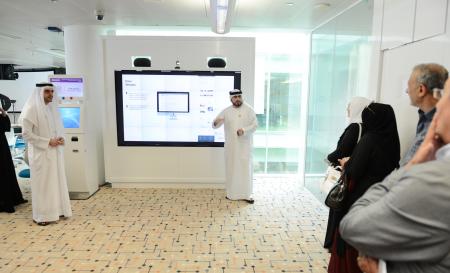 According to the TRA, the launch of the initiative is part of the its role in advancing the UAE's digital transformation and its efforts to help government entities develop their digital services and improve the UAE's ranking in the Smart Service Index within the United Nations survey for digital Government Readiness Worldwide.
The UAE's ranking in this index is the eighth globally in 2016 and according to the objectives of the National Agenda for of UAE vision 2021 the first place is to be achieved  globally by the Golden Jubilee of the UAE.
In line with this Hamad Obaid Al Mansoori, TRA Director General, said, "All government efforts are dedicated to achieving customers' happiness, including this initiative, which is part of the leadership's drive to enhance government competitiveness and provide a user experience full of interaction and passion. Taking into consideration, the needs and expectations of users as much as they take into account the objectives of the government and the strategic directions of the state."
The user experience lab provides a comprehensive and integrated mechanism that includes a system to follow the movement of the eye when browsing on the screen, and includes a scientifically proven methodology to ensure global knowledge of the typical behavior of users when trying to search for information or access to digital services.
The use trials are conducted by specialised teams with the participation of the stakeholders in each project, and by the presence and participation of real users representing personas for the types of users who need to visit the site, application or service booth.
"We are pleased to have the user experience lab available to serve all government entities within the UAE, and we hope this will improve the government's digital presence and reflect on the quality, satisfaction and use of government services," Al Mansoori added. "We are confident that listening to the needs of users and monitoring their behaviour as they browse websites and smart applications will lead to a better understanding of their needs and thus provide the government with much effort to achieve the desired goals."
The user experience lab is located at the headquarter of the Telecommunications Regulatory Authority (TRA) in Dubai, and is part of the mGovernment Centre of Digital Innovation, which was launched as part of the mGovernment initiatives launched by the wise leadership in 2013 to provide all government services on mobile phones.