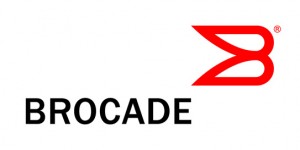 Brocade today announced that United Arab Emirates University (UAEU), the UAE's first and leading national university based in Al Ain, has deployed Brocade MLX Series routers and Brocade FastIron switches at the core of a new state-of-the-art campus network. This network is specifically designed to enhance academic and research functions and to manage growing data volumes that have tripled in the last 12 months.
Designed and built to support UAEU's current and upcoming needs for High Definition (HD) Internet Protocol television (IPTV), voice, video and data with real-time intelligent infrastructure management, content delivery via virtual desktop infrastructure (VDI), IPv6, telepresence-based video conferencing, remote high definition virtual classes over IP, HD video and lecture capture, cloud based content delivery in each classroom and on-demand helpdesk, the new network will provide a robust delivery platform for UAEU's classrooms, labs, library, lecture rooms and other spaces to provide an integrated and high performance ICT architecture.
Dr. Wyatt R. Hume, Provost of UAEU says: "The commencement of the new campus for UAEU's students marks a giant leap in our mission of establishing the UAEU as part of the global research community, which the country will be proud of and an investment which goes a long way in creating a most successful future for the UAE."
At the heart of the new 120-hectare campus is the UAEU data centre, housed at the Faculty of Information Technology (FIT) building that was designed jointly by UAEU's IT Services Group and Visionaire, the appointed design and build systems integrator. The FIT building hosts over 20 of the world's most advanced IT laboratories, which includes an 8.3-teraflop super grid computer that is the fastest in the region. The laboratories also include the latest interactive humanoid technology, enabling students to perform experiments in speech recognition, vision and motion capture. Six laboratories dedicated to IT security provide the students hands-on experience in security systems ranging from intrusion detection to biometrics. A further five laboratories dedicated to the field of networking provide the students an opportunity to learn about wireless networks, VOIP and other exciting new concepts in networking.
UAEU also chose to brand its network access with relevant names aligned to specific functions: SpaceNET, a robust network designed and built for research, SkyNET for the wireless network and EarthNET, which brings together all the IT services, including education and learning IT services leveraging collaboration capabilities available through VoIP and IPTV.
EarthNET consists of two Brocade MLX-32 routers with more than 130 10 Gigabit Ethernet (GbE) downlinks. SpaceNET also consists of two Brocade MLX-32 core routers with more than 64 10 GbE downlinks to research buildings and 80 robust two-tier links to the labs, which are terminated on Brocade TurboIron switches to provide high-performance access for research applications and connectivity to Internet 2 (Ankabut).
Following a fully routed design from Access to Core to offer high performance, non-blocking links each distribution room hosts a redundant, resilient pair of Brocade FastIron SX 1600 aggregation switches with a capacity to support 33 10 GbE uplinks and downlinks. There are 430 Brocade FastIron CX access switches, which support Power over Ethernet Plus (PoE+), deployed in the wiring rooms.
Nick Choban, CIO of UAEU was delighted with the results: "[Of the network going live] This was a day that will stay with me for the rest of my life. An interesting fact, Internet bandwidth utilisation has nearly tripled in the past year, and thanks to a great design and implementation, I can sleep well tonight. The unanimous consensus around the new campus today was that a great achievement was accomplished"
Ali Ahmar, regional sales manager, MENA, Brocade says: "The education sector is an important vertical for Brocade and we are very happy to add UAEU to our ever-increasing portfolio of high-profile institutions. Besides having an attractive price/performance value, our portfolio provides the university with a highly resilient, reliable network which is future-proof."
UAEU followed a thorough performance and commercial evaluation process to come to its final selection of technologies with design and build services being provided by leading systems integrator, Visionaire, to deliver the solution, which included Brocade's core, distribution and network access switches and a best-of-breed integrated ICT service oriented infrastructure.
"UAE University has demonstrated a clear vision and determination for embracing a unified approach towards technology based achievement of the desired learning outcomes for UAEU.  We speak for all the technology partners who have contributed to this project that we are honored by this association and opportunity to deliver the technology integration with the extremely high quality of construction and architecture provided by the joint PPP venture of Mubadala with UAEU", said Aneeta Gupta, President & CEO of Visionaire.