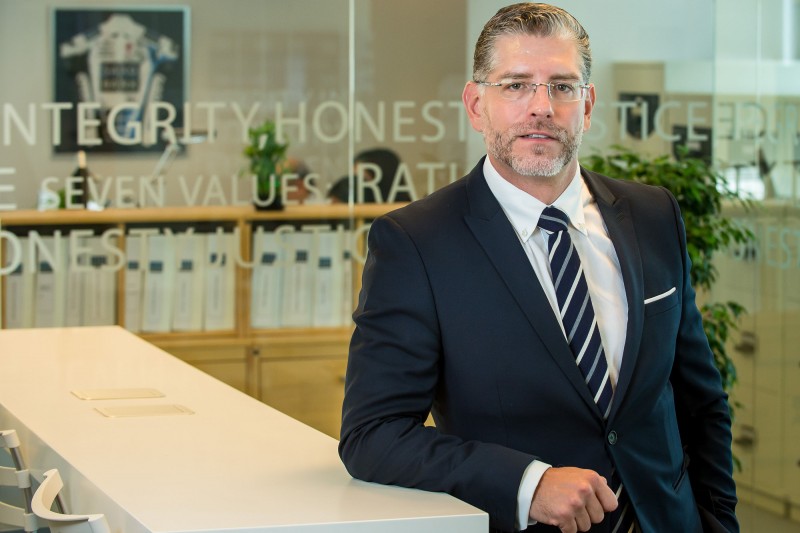 Saxo Bank's most traded stocks list has revealed that UAE investors largely opted to buy stocks in American technology companies in the first half of 2017, with Apple Inc. ranking top among the country's investors, despite the Cupertino's share price remaining largely flat.
In the UAE, four of the top five most traded stocks in the first half of 2017 are technology firms – Apple Inc., Alphabet Inc. – C Share, Amazon.com Inc., Gemalto NV and Panera Bread Co., the only non-tech stock to make the top five.
The data – which shows the most traded stocks on trading platform SaxoTraderGO between January and June – shows that UAE stock investors largely aligned with global investment trends during the first of half of 2017.
"While investors predict continued slow growth for Apple Inc. – the expected outlook for 2017 is a modest rise of 5 percent – the company's appeal remains attractive in the UAE and globally because it gives access to the world's most profitable smartphone maker and remains a wildly profitable company with a large and loyal customer base," said Mario Camara, Saxo Bank's head for the Middle East and North Africa region.
In an uncertain global financial environment, technology stocks have risen in popularity as their growth potential tends to remain positive.
"With the technology sector up 18 percent in the year-to-date, it remains a stable pocket of growth in the current macroeconomic environment," Camara added. "The tech sector continues to retain investor optimism in the wider GCC region as Apple Inc., NVidia Corp., and Alibaba Group Holding Ltd came out on top as the most traded stocks so far this year."
The most traded stocks globally on the SaxoTraderGO platform in the first half of 2017 were Alibaba Group Holding Ltd, Apple Inc., Amazon.com Inc., NVidia Corp. and Facebook Inc.