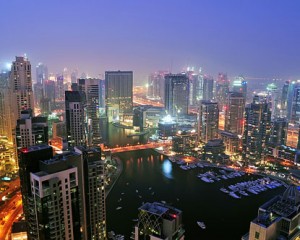 The UAE will soon become a nation of enterprising innovators as home to one of the richest talent pool in the world. The country has rightly chosen to promote a knowledge-based economy and offers a conducive environment for entrepreneurs to flourish, according to Hari Kesavan, chairman and founder of UniPropitia.
"However, it is essential to encourage intra-preneurship for innovation to grow and facilitate the shaping of a knowledge-based economy that produces admirable results. A business mind-set can be inculcated through focusing on areas such as education, research and development, technology, and government-backed incentives. Furthermore, companies need to harness the talent and creativity of their most important asset: people," Kesavan said.
"The UAE business community is stepping up to this challenge. While it is easier to justify investments in innovation during boom times, businesses are confronted with the challenge to keep the tempo going when the going gets tough. However, corporates are now realising that funding innovation helps them remain competitive during less buoyant times and significantly propels them ahead when the economy improves," he added.
Kesavan's comments come ahead of his participation at the Dubai Internet City Excellence Series on 'Demystifying Entrepreneurship'. To be held on 25 April at the Thuraya Hall in Dubai Internet City, the session will invite business partners from TECOM Investments' entities to gain insights from industry experts and understand the impact of best practices and cutting-edge methodologies on the corporate bottom-line.
Majed Al Suwaidi, director at Dubai Internet City and Dubai Outsource, said: "Dubai was traditionally recognised as a trading hub for the region. This perception has changed today. Innovation across all industries is being fostered. The launch of the Majid Bin Mohammad Innovation Center in5 last year is a testimony to creativity being embedded in the UAE's DNA. Through such initiatives, Dubai Internet City has provided an avenue for young entrepreneurs to build technologies that are applicable to our regional requirements."
He added: "Moving forward, it is important for governments and universities to come together to support research and development activities that foster innovation and offer a gateway for expanding horizons beyond the UAE. The Dubai Internet City Excellence Series is a step towards this direction as an initiative that nurtures and nourishes the exchange of concepts and best practices."
Holding over 20 years of experience in the technology industry, Kesavan has founded two successful companies in the US within a span of 12 years. He spearheaded Percipia, a technology start-up that became a publicly traded company with a market capitalisation of US$100 million in 2005.
The Excellence Series hosts monthly sessions that feature distinguished speakers and tackle key topics relating to business, best practices, case studies, personal growth and more.