Editor Mark Forker spoke to Damian Wilk, Senior Regional Director at Veritas, to understand how the leader in data management and protection is helping its customer drive business value from their data.  
You were appointed as Senior Regional Director at Veritas in June, 2016. Can you tell us more about your journey with Veritas during this time?
At the time I joined the economy and market had fundamentally changed, but so had Veritas at the same time. Our brand has been very strong since we started in Middle East in 2001 and we have been identified as a leader in Gartner Magic Quadrant consistently for seventeen years.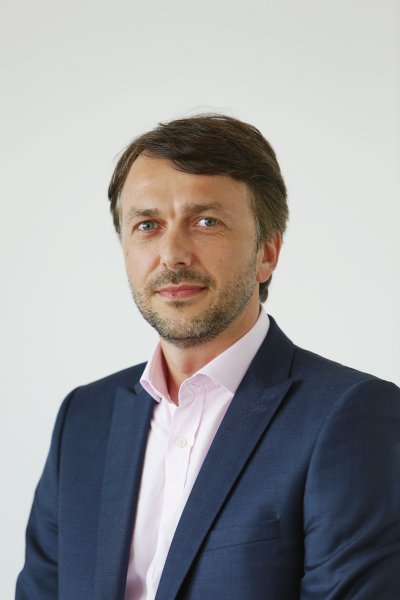 From that perspective, we already had a very solid ground and focused on addressing the evolving needs of our customers. Veritas also went through a transformation and we launched our new enterprise data services platform that goes beyond data protection and cuts through the traditional on-premise environments, new modern workloads as well as hybrid and multi-cloud.
For me, the best part has always been the relationship with our customers, which was one of the reasons I came to Veritas. We have a long-standing relationship with the largest, the most complex and innovative organisations in the Middle East. Our customers are investing heavily in digital transformation to drive business outcomes and rely on Veritas to manage their data in a highly complex and demanding environment regardless of infrastructure choices they make. It's been a fascinating and highly rewarding journey so far.
It's now been over a year since the EU implemented GDPR. However, we've already seen some major organisations, notably British Airways being heavily penalised for failing to meet its compliance requirements. In your expert opinion, what measures do enterprises need to implement now in order to avoid facing similar penalties?
A few years ago, we released our first Databerg report that showed companies are storing huge amounts of data they know very little about.
This problem is getting bigger and bigger by the day because although we see a rise in clean data, the creation of new data is exponential and it's incredibly difficult to manage today across highly virtualized platforms as well as multiple clouds.
This obviously affects compliance with data regulations – if organisations are unable to fully track their data, they are at a much greater risk of breaching regulations. The risk applies to everyone, not just large, highly regulated organisations, like banks or financial institutions, and it's fundamental to have a better understanding of what data is being collected, where is it stored, who has access to it, and how it is classified. This way, if you are responding to a ransomware attack targeted at a particular server or domain, you can be clear whether that data is important, sensitive or just obsolete.
Dark data is clearly a huge issue when it comes to regulations. Once organisations can get visibility of their data across all data sources and classify it, they are actually able to map this out to the regulatory framework they are operating in, thus being able to comply with it.
You've previously highlighted how many businesses are struggling with the issues presented by 'dark data'. How has Veritas helped organisations deal with this problem and what type of business value do your solutions bring to the table?
Many solution providers in our industry will try to sell more storage to solve this problem – at Veritas we're helping customers to make better decisions and to drive value from their data rather than just giving them a product to use. This is one of our key strengths.
As an example, we recently run an assessment for one of our clients and we found out more than 70 percent of their files had not been used or looked at for one year, while another 50 percent had not been used or touched for three years. Chances are those files will never be used again – storing all that obsolete data cost the company a lot of money.
Also, a lot of data is stored on tapes, a legacy technology that is very difficult to manage. More importantly, data stored on tapes is passive, you can't easily get access to it, you can't analyze it, it takes more time to restore or to find the right information. We help customers migrate to software-defined storage solutions for their long-term retention requirements where all the secondary storage is disk-based, or cloud based, and there's a unique opportunity to analyse that data and drive more value from it.
GITEX is the region's flagship ICT event, what can we expect to see from Veritas at this year's conference?
Gitex is one of the most important events in the Veritas annual calendar. It provides us the perfect opportunity to network with customers, prospects and partners and to update them on our existing portfolio as well as new solutions, such as our Enterprise Data Services Platform. It is the only enterprise-grade platform to support 500+ data sources, 150+ storage targets, 60+ clouds and every deployment model.
We will be sharing the findings of our latest Databerg report, which will provide further insight into how UAE organisations are tackling their dark data problem as well as hybrid cloud.
Veritas recently acquired APTARE, the industry's only vendor-independent data and IT analytics platform. We will be showcasing how APTARE platform helps organisations to identify risks to their business data, such as unprotected data, stretched storage resources and compliance breaches.