The data centre market in the Middle East is flourishing. The data centre spending in the Middle East and North Africa is likely to hit US $5.1 billion by 2020, surpassing 2017 spend by 8.5%, according to a recent report by Statista.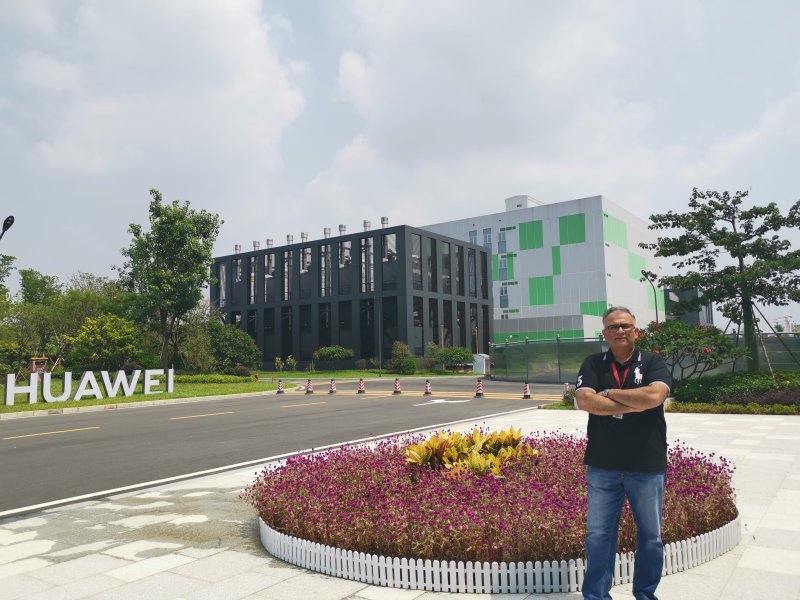 Well aware of this market opportunity is tech-giant Huawei. At Huawei Connect 2019, Senior Vice President and CTO of Global Data Centre Solutions, Sanjay Kr Sainani, discussed the latest trends in the market.
"In the last few years, Cloud, IoT, 5G, and now AI have generated a huge demand for larger, highly available and low latency infrastructure – this translates into more data centre facilities being built.
"The GCC alone has seen 25 to 30 MW of data centre footprint being added every year for the past three years. However, as a result of the catch-up the region has to do, as it lags behind US, Europe and many Asian economies, service providers are trying to bring more infrastructure on-line to offer ITaS and Colo-providers are rushing to offer more data centre footprint.
"This race demands shorter time to market to catch the opportunity and better total cost of ownership to build a sustainable business."
Huawei, told us Sainani, has leveraged its decades of experience in providing facility solutions for both Telecom and IT, and has invested to bring innovative solutions to address the new market requirements.
"As of this year alone, we have about 20+ MW of data centres under construction and we have already delivered 10+ MW in the Middle East.
"It's been a five-year journey to becoming the Number one player in the Middle East & in the world in terms of Prefabricated Data Centre footprint."
The success Huawei has found in the Middle East is driven by its four key initiatives, which include reshaping the data centre build architecture, power architecture, cooling architecture and O&M model, Sainani explains.
With Huawei's Prefabricated Construction methodology, custom solutions can be built with prefabricated modular architecture, where a large percent of the building structure and data centre elements are constructed and pre-fitted in their factory in Shenzhen, and balance is done on-site.
This is further supported by Huawei's delivery model, allowing them to deliver data centres within 9-14 months as compared to industry standard of 18-30 months, tells us Sainani.
Another area of focus for Huawei is energy consumption in data centres, as this are energy guzzlers. Due to data centres' massive power consumption, energy efficiency and operational costs are a serious business challenge.
"The ME region with its hot summers does not make this any easier. Generally, Power Utilisation Efficiency for data centres is much higher the rest of the world, resulting in a higher energy costs and higher demand for energy efficient solutions. This is a big area of work for Huawei."
Huawei's investment in AI platform which extends from Chip-set to AI Platform, has resulted in an innovative AI enabled DCIM.
The NetECO 6000, explains Sainani, is able to improve Cooling Power Consumption Efficiency across many operating scenarios. NetECO 6000 further offers high level of data visualisation and recommendations to improve utilisation, operation and maintenance of data centre facility assets.
These clearly investments paid off – at Huawei Connect 2019, Frost & Sullivan awarded Huawei the "2019 Technology Leadership Award" for the Global Smart Data Centre Industry.