Tuesday, 21st September 2021, Dubai, UAE: StarLink, the fastest growing specialised cyber and cloud VAD in the META region will be showcasing at this GITEX, top-of-the-range technologies with AI and Automation capabilities alongside its dynamic cyber and cloud solutions portfolio.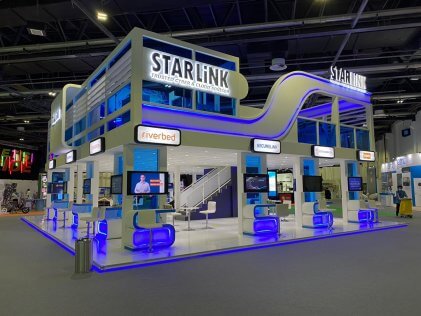 Positioned in Hall 1, StarLink onboards strong technology vendors namely Palo Alto Networks, Citrix, Nutanix, FireEye, Riverbed, Forescout, Threat Quotient, FireMon, Getvisibility, BMC, Blue Prism, Tripwire, Forcepoint, LogRhythm and Trend Micro and will demonstrate robust solutions and services to ease businesses through their digital journey.
"Over the past 16 years, StarLink has been on the leading edge of innovation with best-of-breed solutions, coupled with a robust Go-To-Market strategy and we are proud to be a 'trusted advisor' to our customers and business partners. With our latest investment in Intelligent Automation, we enter a new era of innovation", commented Nidal Othman, CEO, StarLink.  "Undoubtedly, enterprises can redefine their businesses with AI & Automation and achieve unprecedent levels of efficiency and quality. Early adopters will be better placed to reap the benefits and to accelerate their growth by introducing new and efficient business models with customer satisfaction at the front and centre", He added.
Mahmoud Nimer, President, StarLink said that "As Tech visionaries from across the world reunite, and reconnect, we are eagerly looking forward to engage with our vendors, customers and partners to explore the many opportunities that GITEX 2021 unfolds. Our participation this year is centered around next-gen technologies that can reinvent their business and assist to operate on the cutting-edge of innovation".
"StarLink Transforms with Intelligent Automation – our strategy for 2022 is aimed at empowering enterprises to lead into the digital era and build sustainable business models to continue to pioneer in their respective industries", said Zaidoun Arbad, COO, StarLink. "Our robust Sales Engine, powered by the ever-evolving Solutions Portfolio and best-in-class Operational Excellence enables organisations to enhance their customer experience which in turn substantiates our status as a 'True VAD' in the region", He concluded.
Join StarLink this GITEX and exchange thoughts and gain valuable insights. Book a meeting: https://www.starlinkme.net/gitex2021