VMware CEO Pat Gelsinger says he doesn't expect open source cloud project OpenStack to catch on significantly in the enterprise market, instead he says it's more of a platform for service providers to build public clouds.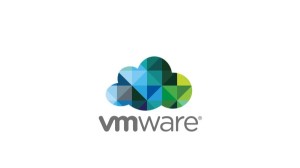 It's a notion that others in the market have expressed in the past, but also one that OpenStack backers have tried hard to shake.
"Where is OpenStack, we believe, going to be adopted?" Gelsinger said in an interview with Network World. "We don't see it having great success coming into the enterprise because it's a framework for constructing clouds. People have largely adopted and have extremely large deployments of VMware and the switching costs and so on of that are not particularly effective. Where we see it being effective though are very much in cloud providers, service providers, an area where VMware hasn't had a lot of business in the past and thus, our strategy, we believe opens a whole new market for us to go pursue."
Despite the statement, Gelsinger also said that OpenStack is an important strategic initiative for VMware that it is committed to supporting. VMware will work to ensure its products and services work in cloud environments based on the open source platform. And in that sense, Gelsinger says OpenStack is opening up a whole new opportunity for VMware to penetrate the service provider market, which is he says the company has not focused heavily on in the past. "We're seeing (OpenStack) as an opportunity to extend our position," Gelsinger said.
OpenStack backers scoff at the notion that the open source platform is not meant for enterprises. "We've seen significant traction from service providers globally, but we've also seen significant demand for OpenStack on-premise, hosted private and hybrid cloud by both medium and large enterprises," wrote Lauren Sell, who manages public relations for OpenStack. Bloomberg, Fidelity, Best Buy, Cisco WebEx and Comcast have all shared their experiences using OpenStack, she notes.
Some of Gelsinger's comments could be self-serving to the company he heads up, notes cloud watcher and blogger Sam Charrington of Cloud Pulse Strategies. VMware wants to be the platform for enterprises to build their private clouds, so OpenStack can be seen as competition in that sense. Furthermore, Charrington notes that public cloud providers that use OpenStack are ultimately serving the open source platform to their enterprise customers.
"Even if the operators of these OpenStack are service providers, the product, OpenStack, is for the enterprise."
It's still early in the OpenStack game, but the comments harken back to earlier scuttlebutts between VMware and OpenStack. VMware's cloud chief Mathew Lodge at one point called the open source vendors "the ugly sisters" in response to claims that they are more open than VMware. Then, prominent VMware consultant Boris Renski publicly lobbied against the Foundation letting VMware into OpenStack.
"Pat Gelsinger is right that VMware is and will remain a dominant player for on-premise enterprise virtualization and private cloud deployments," says Strategy Analytics analyst Mark Levitt. "He is right again in saying that OpenStack is more of a platform for service providers.  However, what he failed to acknowledge is that as enterprises increasingly turn to service providers for IaaS private and public cloud services to first supplement and later replace corporate data centers. Service providers, especially telecom operators and web/cloud hosting providers, will pick the best platform to power cloud services for enterprise customers."
It sounds like the line between cooperation and competition between VMware and OpenStack will continue to be blurry.