Musandam Independent Power Project (IPP), a 120 MW power plant supplied and built by Finland-based technology group Wärtsilä, was opened in northern Oman this week.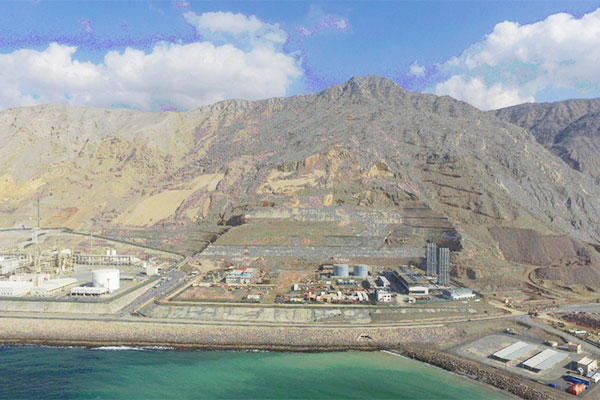 The ceremony was attended by executives from the plant owners, Musandam Power Company (MPC), and Wärtsilä, among others. The facility will contribute to the overall economic development of the Musandam Governorate.
The Musandam Governorate is a rapidly developing region, and the Wärtsilä smart power generation plant is set to provide much-needed grid stability. In addition to providing a sustainable and reliable electricity supply to support the region's economic development, the plant will also provide significant environmental benefits by operating on associated gas from local oil wells, which would otherwise be flared into the atmosphere.
The plant is powered by technology from Finland-based Wärtsilä. Power is generated by 15 Wärtsilä 34DF dual-fuel engines running primarily on gas but capable of switching to light fuel oil if necessary. The efficient 34DF engines can reliably operate in high humidity and ambient temperatures that can reach 50 degrees celsius in the region. The smart power generation plant also requires almost no water for cooling, which was an important consideration in the selection of the Wärtsilä solution.
"This plant is a central part of the major integrated development of the Musandam Governorate," said Salim Al Hashmi, project director, Musandam Power Company, in officially opening the facility. "The project will play a significant role in meeting the power needs of the region's current and upcoming industries, while at the same time benefiting the local community."
"We are proud to showcase the capabilities of Wärtsilä's smart power generation in meeting the region's strict grid code requirements. We are proud that we can also contribute to a cleaner environment by lowering carbon dioxide emissions through our advanced technology. We congratulate MPC and the Omani authorities for their vision and foresight in developing and supporting this project," said Sushil Purohit, vice president, Middle East, Asia and Australia, Energy Solutions.
Wärtsilä was recognised for its protection of the environment with an award from Oman's Ministry of Environment and Climatic Affairs.
The plant will be operated and maintained by Wärtsilä under an operation and maintenance (O&M) agreement, which will involve employing local Omani nationals.
This latest plant opening follows Oman's announcement last week to generate 90 megawatts (MW) of electricity from renewable energy projects by 2019.