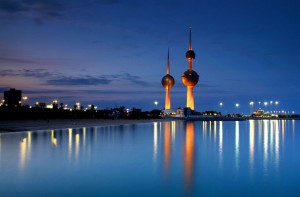 Huawei, a global information and communications technology (ICT) solutions provider, has announced that it is collaborating with Wataniya Telecom, a leading telecommunications service provider in Kuwait, to deploy an IP-based microwave network with Huawei's OptiX RTN 980.
The microwave network will serve as the foundation for an All-IP backhaul network for LTE mobile broadband networking, both companies pointed out.
According to Huawei, as the industry's first nodal IP microwave product, OptiX RTN 980 enables the smooth evolution from TDM to All-IP by supporting high-throughput IP convergence with 14 directions and TDM and packet data universal cross-connections. At only 5U (or 22 cm) in height, the compact OptiX RTN 980 has a 22-Gb/s packet cross-connection capacity that is able to support high-density microwave deployments, the company said.
"Wataniya Telecom is committed to providing our customers with reliable services through implementing the latest technology. The strategic decision for an IP-based network reform is important to our company as we prepare our mobile backhaul network for future evolution," said Hisham Siblini, CTO of Wataniya Telecom. "We believe that Huawei's IP microwave solution will enable a successful transition to a network that supports All-IP broadband services, and will have a significant impact on enhancing the mobile broadband experience of Wataniya's subscribers."
Wataniya Telecom saw a need to revamp its TDM mobile backhaul carrier network to support the deployment of the latest mobile broadband technologies and IP-based networks so as to realise the potential of LTE, the company said.
The organisation spent a year assessing and testing products from a number of major IP microwave solution providers before selecting Huawei's OptiX RTN series for its uniform TDM/Hybrid/Packet platform and the company's dedication and expertise in assisting operators to evolve their networks.
Pan Yong, CTO of Huawei Kuwait, said, "We are excited to be extending our successful partnership with Wataniya Telecom with the deployment of our cutting-edge IP-based microwave network technology. Huawei's extensive range of All-IP mobile backhaul solutions is built on our understanding of operators' needs and experience in delivering innovative products that enable customers to realise high growth potential and returns in investment."