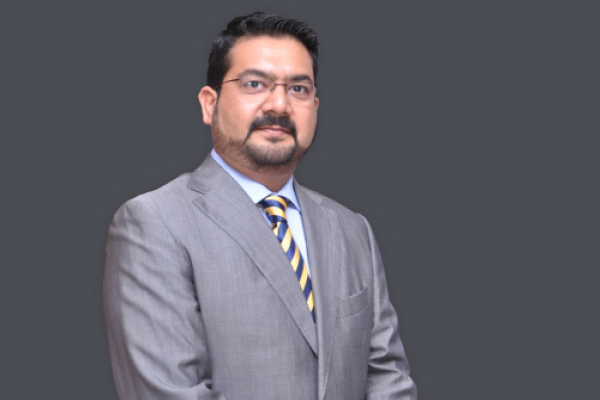 WD is underlining the importance of backup, security and surveillance in the growing ICT space.
The company has also recently launched the 'Every drive has a purpose' campaign, and is also highlighting this during its participation at this year's GITEX.
"We think that there is no one-size-fits-all kind of solution. We believe that there is a corresponding product or solution for every need of a consumer and organisation. Hence, we have developed a range of products that specifically addresses these needs," Khwaja Saifuddin, Sr. Sales Director for South Asia, Middle East and Africa, WD.
Saifuddin further explains that WD have created a variety of drives that caters to a specific purpose. These products range from a very basic desktop storage use to devices for the enterprise.
He also highlights its latest solutions that provide secure storage and backup for surveillance technologies, mentioning that they are also working with a number of top technology vendors and globally and government entities for this project.
Having been a part of GITEX for 18 years, Saifuddin shares that they have seen how much the event has grown and the importance of its role in the regional ICT space. "The event has been and continues to be a great platform for us to meet and engage with our current and potential customers, distributors and partners. As always, during our participation here at GITEX, we make sure that we do not only speak about the features of our latest products but we also see to it that we discuss how each device can benefit organisations and end-users," he says.
Speaking about the trends in the region's technology industry Saifuddin says that there are great opportunities in the field of connectivity. "More and more people are getting connected. In this region, smartphone penetration has been a big factor and there is a strong demand when it comes to connectivity. Digital data is another trend that we will be focusing on in the future. We'd also like to look into creating an environment where people can store their data, and give them ways of securely and easily accessing these data.
"Smart Cities are, of course, another major trend that we'd like to capitalise on. There are a lot of opportunities in that space because it will raise the demand for storing more digital content. WD can be instrumental in ensuring that the digital security data, images and other files are stored and backed up securely," he adds.