Following last year's announcement that WhatsApp had one billion users per month, the messaging service has hit another major milestone by announcing that it now has one billion daily active users.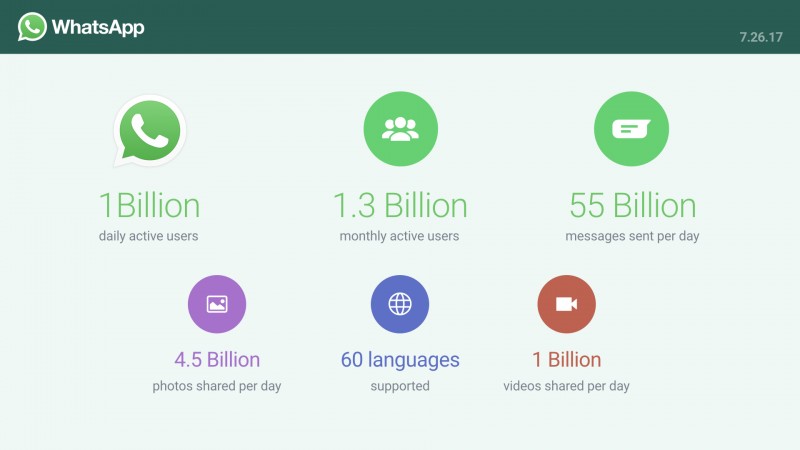 The Facebook-owned app revealed that 55 billion messages are sent via the platform every day, alongside 4.5 billion photos and 1 billion videos.
The service provides an outlet for 1.3 billion monthly users to communicate with family and friends all over the globe, in a total of 60 languages.
"Whether it's sharing personalised photos and videos, connecting through video calling, or keeping friends updated throughout the day with Status, communicating on WhatsApp has never been easier or more personal," said Jan Koum, co-founder, WhatsApp. "We are humbled that so many people are using these new features to connect with one another in their own special way.
"As we celebrate this milestone, we're committed more than ever to bringing you more useful features to enjoy, while delivering the reliability, simplicity, and security you expect with WhatsApp. Thank you for your continued support."
WhatsApp made the headlines recently in the region, when the app's video calling feature was unblocked in the UAE. The service also celebrated its eighth birthday in February this year. To mark the occasion, an update to status was rolled out, which allows users to share photos and videos with their friends and contacts on WhatsApp in an easy and secure way. "Yes, even your status updates are end-to-end encrypted," said Koum at the time.