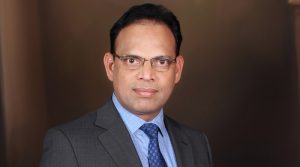 Specialised value-added distributor (VAD) Bulwark Distribution along with EnGenius, a wireless networking and telecommunications solutions provider, has launched a Loyalty Programme for partners in the region.
The programme focuses on providing lucrative incentives to partners based on the revenue generated, the exposure and opportunity they provide for the VAD in the region. Partners can now achieve the desired levels based on revenue generated through certification programmes and partner enablement sessions that are organised by Bulwark.
Jose Thomas Menacherry, CEO, Bulwark Distribution, said, "Channel Growth and Development has been our constant and ongoing endeavour. With the introduction of the new Partner Loyalty Programme, we want our channel community to be part of a mutually beneficial relationship and drive constant growth together."
Alishan Zaidi, regional sales manager, EnGenius International, said, ''EnGenius is glad to introduce the new channel programme for partners along with distributor Bulwark. EnGenius has always been innovative and we look forward to constant channel growth and development through this lucrative partner programme."
EnGenius and Bulwark will work closely to manage and monitor channel activities with a focus on providing channel partners with expert knowledge to enhance service offerings to customers. To engage the channel, EnGenius training and certification programme has been announced to the systems integrators and partners.
"The certification programme provides our systems integrators and partners with valuable training to help them better understand the networking technology and features incorporated into our growing portfolios of products and solutions," added Zaidi.