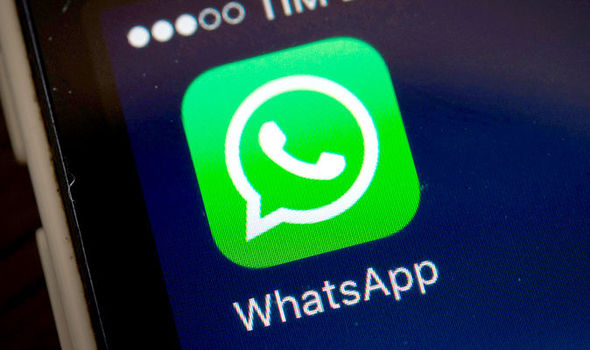 A swathe of UAE residents may be forced to upgrade their smartphone in order to continue availing the services of messaging platform WhatsApp.
The Facebook-owned app has confirmed that from 31st December, support for older versions of Blackberry and Windows-powered phones will be phased out.
Users of BlackBerry phones running on BlackBerry OS and BlackBerry 10, and handsets operating Windows Phone 7 will be affected.
"While these mobile devices have been an important part of our story, they don't offer the kind of capabilities we need to expand our app's features in the future," a WhatsApp statement said.
According to a report by the Telecommunications Regulatory Authority (TRA), 34.5 percent of all handsets registered on the local networks as of June this year were manufactured by Samsung.
Nokia phones were the second most popular, with a share of 22.9 percent, while Apple claimed third spot, with a figure of 15.5 percent.
Lenovo was fourth with 5.4 percent, with Huawei fifth on 3.2 percent.
WhatsApp has recommended that those who will be affected by the discontinued service should upgrade to a newer handset in order to continue using the messaging tool.
Research firm IDC has forecast that the introduction of value-added tax is set to further compound the GCC mobile phone market.
With VAT of 5% becoming effective across the UAE and Saudi Arabia on 1st January, and the rest of the GCC following suit later in 2018, questions are being asked about what this means for the region's mobile phone market.
The concerns come at a time when the region's mobile phone market is already in a state of flux, with IDC's latest Quarterly Mobile Phone Tracker showing that overall shipments increased just 0.1% quarter-on-quarter in Q3 2017 to total 6.4 million units.
Smartphone shipments declined 4.9% over the same period, so the scenario could have been even more perilous had this decline not been offset by a 13.0% increase in feature phone shipments across the GCC.
Looking further ahead, IDC expects the introduction of VAT to have a negative impact on smartphone shipments to the UAE and Saudi Arabia during the first half of 2018, with these two markets set to experience a combined -10.1% decline when compared with the same period of 2017.