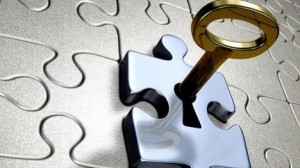 A company that touts itself as the world's first cloud-based WAN optimisation solution will bring its "game changing" service to the Middle East in the third quarter of this year.
Aryaka aims to give companies access to the global cloud in an affordable, efficient and secure way through its multiple points of presence (POPs) around the world.
On Tuesday it announced its partnership with Amazon Web Services (AWS), at Interop 2012 in Las Vegas, to bring the opportunity of cloud to regions where AWS does not have a presence.
And yesterday Sonal Puri, VP of marketing and sales at Aryaka, exclusively revealed to CNME that Dubai is the next POP on Aryaka's agenda, with the solution slated to come to the region in Q3 2012.
Puri said Aryaka will be offering the service through partnership with a regional service provider.
"We are talking to a couple in UAE right now and we're going to work with one of them. They will give us the infrastructure – the rack space and the bandwidth. We will put our technology there and then they will sell the technology to their global customers in a revenue-share model with us," Puri said.
"This is going to give companies in the Middle East region a global access. Most cloud instances are hosted in the U.S., Amsterdam, Frankfurt, London, Ireland and Singapore. We are in all of those places so we've built that full mesh already across those locations on our network. The moment we add Dubai to that mesh, we bring companies in that region closer to all cloud services around the world," she added.
The concept and uptake of public cloud has been near non-existent in the Middle East region, with companies' concerns over security limiting their experiences to private and hybrid models.
"Most enterprises, as much as they want to be on the public cloud, they want their experience to be private. They want it to be secure end-to-end. They don't like the internet and they don't trust it – especially in regions like the Middle East. This allows you to have an IP VPN from the Middle East into the Amazon cloud," Puri said.
"Nobody else in the world is doing what we do. There are MPLS networks that will give you the connectivity – if you do MPLS VPN, that will give you secure connectivity – but pulling fibre into all of these offices will take an enterprise in the Middle East about two years to get the network up and running. With us they can get up and running in two days," she added.
Puri said she believes this new way of accessing the cloud will change the networking market in the same way WAN optimisation did previously back in 2002.
"This gives Middle East companies a huge opportunity to take advantage of a service provider that is finally opening up the world for enterprises and you don't have to be a Fortune 500 company to do this. You can be any mid-market company," she said.
She added that she believes mid-markets will start taking advantage of the solution before large corporations follow suit.
"As the mid-market enterprise starts pulling into this direction and start leveraging global resources, then the big guys will start realising they are losing out because these little guys are doing this. That's how new markets are created and trends are made," she said.
CNME sub-editor Ben Rossi is reporting live from Interop 2012 in Las Vegas this week. You can follow live tweets at @computernewsme and #interop.