Symantec has sold off its enterprise security business to chipmaker Broadcom in a deal worth $10.7 billion.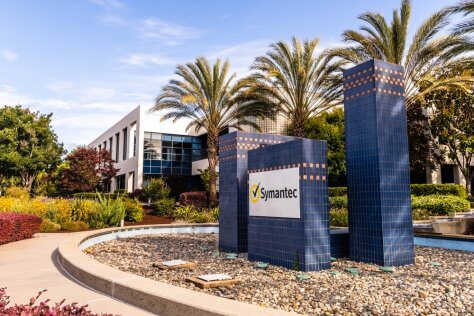 According to Broadcom, the addition of Symantec's enterprise security portfolio will significantly expand its infrastructure software footprint as it continues to build one of the world's leading infrastructure technology companies.
Hock Tan, president and CEO, Broadcom, said, "M&A has played a central role in Broadcom's growth strategy and this transaction represents the next logical step in our strategy following our acquisitions of Brocade and CA Technologies."
He noted that Symantec is recognised as an established leader in the growing enterprise security space and has developed some of the world's most powerful defense solutions that protect against today's evolving threat landscape and secure data from endpoint to cloud.
"We look forward to expanding our footprint of mission critical infrastructure software within our core Global 2000 customer base," Tan added.
With product lines across endpoint security, web security services, cloud security and data loss prevention, Symantec's enterprise security business offers its customers a best-in-class suite of integrated solutions. Deploying Symantec's enterprise security suite through Broadcom's channels will strengthen its differentiated portfolio license agreement (PLA) strategy of offering significant overall savings to customers, while creating a predictable, recurring revenue stream for its business that will drive returns for shareholders.
Under the terms of the asset purchase agreement, which has been approved by the Broadcom Board of Directors, Broadcom will pay Symantec $10.7 billion in cash at closing. Broadcom intends to fund the transaction with proceeds from new committed debt financing.
The transaction, which is expected to close in the first quarter of Broadcom's fiscal year 20201, is subject to regulatory approvals in the US, EU and Japan and other customary closing conditions.
Following the closing of the transaction, Broadcom will own and incorporate the Symantec brand name into the Broadcom portfolio.