Editor Mark Forker, spoke to Terri Hiskey, Vice President, Portfolio Marketing, Manufacturing at Epicor, in a bid to find out more about how the software leader aims to maintain its position as the 'go-to player' for mid-sized manufacturers seeking digital transformation.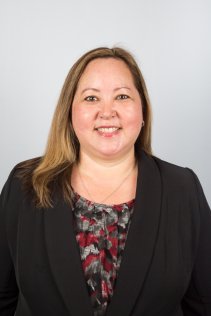 Epicor is recognized as an industry leader in terms of how it is helping manufacturers on their quest for digital transformation. Can you tell me how the latest version of the Epicor ERP is enabling the 'Connected Enterprise'?
I'm very excited, because the latest version of the solution includes Epicor IoT, which is now embedded into the product, as well as EVA, which is our Epicor virtual agent, which provides the artificial intelligence. I've been talking a lot about digital transformation, and Industry 4.0 – and I've been explaining why manufacturers need to think about having an ERP system that can leverage these technologies. However, this is really the first time that our product has these features embedded into it.
So now it's not a matter of a manufacturer having to take Epicor ERP, and then figure out how to plug these new technologies into their product. If they invest in the latest version of the product, they'll get that in there, and that's a real gamechanger, especially for small and mid-sized companies, that might not have the financial muscle, or IT team to do that for them.
Now they have a product with that technology embedded inside of it, that they can start to use and test to really figure out how best they can use these technologies to their benefit.
How much of a challenge was it for Epicor, in terms of integrating those new disruptive technologies into your existing Epicor ERP?
It was something that we really wanted to do, and we realised through our partnership with Microsoft Azure, that they had already done a lot of the heavy lifting and work for us. We quickly recognised that this partnership also opened other ways for us to understand how to integrate that technology within our own product stack.
Now whilst I'll concede that it wasn't exactly issue free, Microsoft Azure really guided us, and gave us the formula, because they already had the knowledge, expertise and nous to really help us leverage these disruptive technologies into our platform.
You've already highlighted how the introduction of this product is a 'gamechanger' for manufacturers. However, do you still face resistance from some manufacturers who are skeptical over these new technologies, and are wary of digital transformation?
It really is a generational issue. It's fair to say that a number of those involved in manufacturing are of an older generation, and that can be problematic when dealing with new technologies. They can be very resistant to change, and wary of these disruptive technologies. They do understand the value of it, but it does take them a little bit longer to see the tangible benefits they can extract by applying the technologies to their existing operations.
When we introduced EVA for example, which is our AI-based virtual agent, a lot of the manufacturers we spoke to were like, that's a very cool technology, but I don't think I'll ever use it. However, when we show the same technology to the new generation coming into the manufacturing workforce, and their response was totally different.
They could see the benefits of EVA, because they're already familiar with using this type of technology on their smartphones on a day-to-day basis, so there is generational dynamics at play.
The younger generation gets it right away, whereas with the older generation there maybe just not getting the same exposure to these technologies, so it's probably natural for them to be both wary and skeptical of these nascent technologies.
Can you provide us with some details of the other innovations Epicor has launched, and can you outline to us how the application of these new technologies and solutions are helping enterprises to become more competitive in today's Industry 4.0 world?
I've already mentioned AI and Internet of Things, and those are really the first steps we've taken in relation to implementing disruptive technologies into our products. I would say one of the biggest investments we've made, and again this is a generational thing, is that we're investing a lot of time and money into revamping and overhauling our user interface through this Kinetic Design system.
We've did this in a bid to make it more modern, to make it fresh – and to make it usable across any device, whether it's your mobile or your tablet. This was something our customers told us they wanted when we reached out to them for feedback, and especially amongst the workforce coming in.
They were informing us that they were looking at ERP screens that were ten years old or more, and that you could only access them on the computer that they got assigned in the manufacturing shop, and this was a huge problem. It was really affecting sales, and the feedback we were getting was that they wanted a system that they could access on their phone, tablet or laptop, and the system that was currently in use was antiquated and archaic.
We quickly discovered that if the younger generation is involved in the decision-making process, then they don't want to use old technology. We've invested a significant amount of capital into just making the product more aesthetically pleasing and modern.
AI is expected to improve human lives.
However, many thought leaders remain skeptical on automation, and fear the integration of AI into manufacturing will lead to multiple job displacement on a global scale. What would you say to those expressing concerns over the fusion of robots and people into manufacturing?
It's a very interesting topic. However, from talking to our manufacturers, there biggest pain point across the board is replacing their workforce. When I hear this narrative that people are worried that workers are going to be displaced from manufacturing through the advent of AI, how does that correlate with the fact that manufacturers are worried most about not having enough workers to be able to meet their output? We're part of a customer advisory board, which basically entails executives from our biggest manufacturing clients having a forum to express and relay some of their biggest concerns to us, and I was surprised to hear that one of the biggest problems they're encountering, is a declining workforce.
What we need to focus on is figuring out how we can automate things, so we can do more with less, and we know that AI can take people away from manual tedious jobs – towards more strategic and rewarding ones. We have one customer in New Zealand, who has a fully automated factory. They had to turn to automation and robotics because they simply couldn't source the workers they needed to work in their factories.
Epicor was established in 1972 and has enjoyed phenomenal success in the 47 years since its inception. What has been the secret to that longevity, and what ultimately differentiates you from your competitors?
I think it's our deep industry expertise is what truly differentiates us from our rivals. I mean I've worked in software my whole life, and I've never been at a company where people have been at that company for 25/30 years. At Epicor, we've got people that have grown up with the same manufacturers we still have as customers 30 years later.
They know those businesses inside and out, and they know those manufacturing processes inside and out, so I think one differentiator is just the deep knowledge that Epicor has within its own employee base. I think the other key differentiator for us is our focus on small to mid-sized manufacturers.
There are a lot of companies out there, including start-up manufacturers that simply can't afford the end-to-end solutions of some of the higher priced enterprise companies.
Frankly, a lot of it is more power than what they need. I think we're the right size for mid-sized manufacturers, and we can help them scale up as you grow. In addition to this, I think we're also big enough to help you scale as big as you want to go, so we can grow with you, but most importantly at the right price.
We have the experts in-house that will enable you to get on your journey faster. The journey towards digital transformation.