With the aim to revolutionise job hunting and recruitment in the Middle East and North Africa region, Bayt.com has introduced a series of artificial intelligence-powered features onto its platform.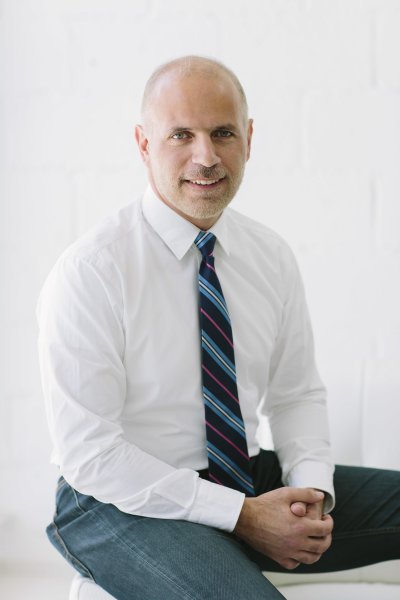 The new AI-powered features are designed to match talent with opportunity in a much more powerful and efficient manner.
"Technology is and has always been the core of our mission as a company," said Omar Tahboub, General Manager, Bayt.com. "We constantly seek to provide the most effective tools and information to make it easier for job seekers to find opportunity and for employers to hire."
[To learn more about how artificial intelligence is transforming industries, register for TahawulTech.com's Power of 4: Fourth Industrial Revolution Forum | For more stories on success and business transformation through technology subscribe to our newsletter.]
He noted that with the new AI-powered features we have and will continue to roll out on the job site, Bayt.com projects an even smoother and more satisfying talent matching experience.
"Working with more than 33 million job seekers and 40,000 of the largest regional employers, we insist on developing resources to ensure the job market is connected in a better and more efficient manner. This is why we will be making further investments in AI over the coming years and will release more and more tools that will streamline hiring and job searching even further."
It involves a three-tier system for job recommendations that Bayt.com has completed launching. Because more than 33,300,000 job seekers are registered on Bayt.com and hundreds of thousands visit the site to browse over 15,000 jobs on a daily basis, matching job seekers with the right career opportunities is crucial.
Successful online job hunting depends on relevancy; how closely a job seeker's qualifications match the job requirements. This is why profile-based job recommendations are used, to collect and suggest relevant jobs based on the job seekers' CV.
But AI technology goes beyond matching keywords and can actually track, plot, and project behavior. With behavioral job recommendations, Bayt.com's technology uses the job seeker's behaviour on the site to recommend the most relevant opportunities. Based on what a job seeker searches, views, and applies for, a list of opportunities is created and pushed out to the job seeker.
A third level of recommended jobs was also rolled out by Bayt.com this month:  collaborative job recommendations. This auto feature studies job seeker groups of overlapping career interests and qualifications and makes suggestions accordingly.
On the employer side, Bayt.com has released many AI-powered tools that are designed to make it far easier and faster for companies to find their next hire. Notably, meaning ontology was introduced to Bayt.com's flagship CV search technology. This new logic can now make meaning-based search suggestions that are far more accurate than text-based suggestions.
Another highly useful tool that employers will depend on is the auto-stamped feature. When a company is looking for an employee using a university name, company name, job title, or such, they are likely to face the issue of name variations: there are usually different spellings, acronyms, and pseudo-names that may limit their search results. Now with the latest version of Bayt.com CV Search, the system will automatically gather all CVs that are related to the employer's search query, including all the variations that should fall under that name being searched for.
Follow us on Twitter and LinkedIn, like us on Facebook to get daily updates on the latest tech news.