Dubai Electricity and Water Authority (DEWA) is organising the AI Leadership Programme in cooperation with experts from the University of California, Berkeley.
The programme is attended by DEWA's leadership and staff who specialise in Artificial Intelligence (AI). The programme supports DEWA's efforts to achieve the directives of the wise leadership to anticipate the future and keep pace with the Fourth Industrial Revolution.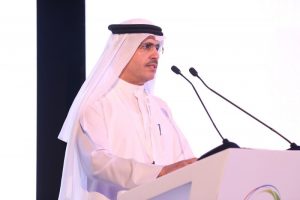 The 3-day programme covers the latest developments in AI application in energy, water, machine learning, data science and applications, and other related topics. Participants will also learn about virtual implementation of AI applications in the work environment.
Saeed Mohammed Al Tayer, MD and CEO of DEWA, noted that the programme supports DEWA's efforts to enhance cooperation with international universities and research centres to learn about the latest research and developments in renewable energy, water, automation, artificial intelligence, and accelerators. It is also part of the Memorandum of Understanding (MoU) that DEWA signed last June with the University of California, Berkeley.
"DEWA organises the AI Leadership Programme to support the vision and directives of Sheikh Mohammed bin Rashid Al Maktoum, Vice President and Prime Minister of the UAE and Ruler of Dubai to anticipate the future, innovate, and employ new technologies to achieve the best results. It also supports our efforts to consolidate the UAE's position and Dubai's role as a leading centre for shaping the future and experimenting with disruptive solutions and technologies."
He added, "Our strategies and initiatives are aligned to the nation's strategies. These include the UAE Centennial 2071, a long-term government strategy to prepare the UAE and young Emiratis for the future; the UAE Artificial Intelligence Strategy, to create productive, creative, and innovative environments by investing and using AI technologies and tools; the UAE Strategy for the Fourth Industrial Revolution, to strengthen the UAE's position as a global hub for the Fourth Industrial Revolution and increase its contribution to a knowledge-based national economy that uses innovation and future technology applications, as well as other strategies that also support the vision of our wise leadership."