Dubai will be the epicentre of the creative digital world once again next week when GITEX Technology Week and GITEX Future Stars – the region's technology and startup events – get underway.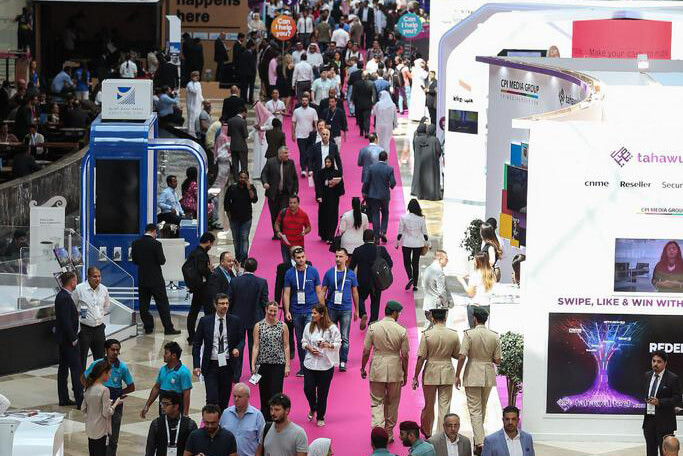 Serving a Middle East and North African IT market set to be worth $230 billion-a-year by the end of 2018, the twin tech expos – one of the biggest tech events in the world, held at Dubai World Trade Centre, October 14th-18th – will feature more than 4,000 innovative exhibitors from 100+ countries and 290 hours of expert keynote and panel discussion, offering the ultimate hands-on experience of the world of tomorrow.
GITEX Technology Week's 38th edition will present the region's biggest ever AI event, its most illustrious investor-startup gathering, and the launch-pad for tens of thousands of game-changing technologies including 5G, robotics, virtual and augmented reality, all celebrated under the tagline 'Experience Future Urbanism'.
Huge global names like Amazon, Google, Microsoft, HPE, SAP, Alibaba Cloud and Huawei are just some of the tech juggernauts firms unveiling their latest revolutionary tech at GITEX Technology Week – concepts that range from car windows that double-up as entertainment packed touchscreen video platforms to X-ray scanning mirrors. GITEX Future Stars is ready to take "mind-blowing" to the next level: from sit-in pods that provide a full health check-up and diagnosis quicker than it takes to call a doctor (BodyO), to the world's smallest and most lightweight robotic lunar rovers and lunar landers (ispace).
These concepts and thousands more will be showcased live in the company of 100,000+ tech experts and across 1.4million square feet and 21 halls divided into sectors including Global Smart Cities, IoT (the Internet of Things), Smart Workplaces, Cloud, Cyber Security and Future Tech.
Trixie LohMirmand, Senior Vice President, Events Management, Dubai World Trade Centre, organisers of GITEX, said, "Technologies, no matter how revolutionary they may be, offer no value to us unless they can create experiences to augment the well-being of the individuals and larger society. We are proud that GITEX enterprises, startups and government entities come together, striving to transform intricate tech talk into meaningful manifestations of happiness that are relatable, accessible and in reach of a truly inquisitive and intelligent audience."