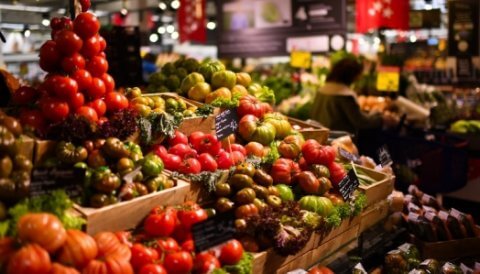 Carrefour joins IBM Food Trust to help you trace product origin
Carrefour customers in the UAE will soon be able to track the origin of the food they are buying thanks to IBM's Food Trust Platform.
The supermarket giant yesterday announced it has joined the blockchain-based cloud network platform that enables all stakeholders access to data from across the food ecosystem.
Carrefour which runs over 12,000 across 33 countries says its collaboration with IBM Food Trust is aimed at implementing a global food traceability standard across all the links in the chain – from producers through to sales channels.
According to IBM the network allows greater traceability, transparency and efficiency into the system and has been made available to all partners after 18 months of testing.
"Being a founding member of IBM Food Trust platform is a great opportunity for Carrefour to strongly accelerate and widen the integration of blockchain technology to our products in order to provide our clients with safe and undoubted traceability," said Laurent Vallée, Carrefour Group's General Secretary.
"This is a decisive step in the roll-out of Act for Food, our global program of concrete initiatives in favor of the food transition."
Carrefour launched its Act of Food programme last month and said the programme aims to completely ban "controversial substances" from all Carrefour food products and aim to completely eradicate the use of chemical pesticides with its plant product lines and the use of antibiotics in livestock farming.
The blockchain-based cloud network offers participating retailers, suppliers, growers and food industry providers with data from across the food ecosystem to enable greater traceability, transparency and efficiency.
Using blockchain enables multiple parties to endorse the transactions thereby creating trust. Food can be quickly traced back to its source in as little as a few seconds instead of days or weeks.
"The currency of trust today is transparency and achieving it in the area of food safety happens when responsibility is shared," says Bridget van Kralingen, senior vice president, IBM Global Industries, Clients, Platforms and Blockchain.
Last year Dubai municipality announced a digital platform called Food Watch which by 2020 will be able to provide customers across 20,000 participating outlets with complete nutritional information of the food they are eating.
Dubai imports about $200 billion of food annually from nearly 200 countries.