As Visa acquires Fintech company Plaid for $5.3B, Deputy Editor Giorgia Guantario takes a look at the state of Fintech and discusses what threats this poses to traditional financial institutions with Wissam Khoury, Senior Vice-President and General Manager, APAC & MEA at fintech company, Finastra.
The new decade has started with a bang for Fintech. January has seen Visa making two major investments in this sector – first with the staggering USD $5.3 billion acquisition of Plaid, specialised in developing financial services APIs; more recently by backing fintech startup Currencycloud in a funding round of USD $80 million.
These deals are just part of a recent series of investments and acquisitions made by established incumbents to attempt to keep up in this new world of payments and financial services – a world where customer experience and convenience is now the most important aspect.
EY's 'Global Fintech Adoption 2019' reveals that 27 percent of adopters claimed the primary reason for using a fintech challenger is more attractive rates or fees, followed by easy access and account setup (20%).
Truth is, the world's increasingly digital and cosmopolitan population has no interest in traditional brick-and-mortar financial institutions, too often difficult to access and charging 'an arm and leg' for international transactions.
Millennials and expats, often one and the same, have very different requirements from their banks than older generations had. EY's study also shows that money transfer and payments are the most rapidly growing use category, spiking from 18 percent in 2015 to 75 percent in 2019 – this is more real than ever in countries such as the UAE, where expatriates, constantly looking for cheaper digital solutions to transfer money from or to their home countries, constitute 80 percent of the country's population.
UK-based Revolut and Monzo, digital-only banks powered by the previously mentioned Currencycloud, have gained global popularity at an astounding pace, with the first now recording 3.7 million monthly active users and the second signing up over 55 thousand new users every week.
While these banks don't always substitute traditional ones, they are becoming a real threat for incumbents who fail to meet customers' demands and are bounded by exorbitant fees.
When I asked Wissam Khoury, Senior Vice-President and General Manager, APAC & MEA at fintech company Finastra, how traditional banks will react to the rise of challenger digital banks, he was quick to explain that millennials have "little loyalty" towards traditional banks, and these need to move quickly if they want to survive.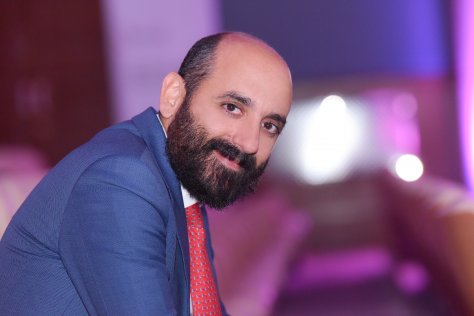 "Millennials expect the same digital services from their banks as they are getting in other aspects of their lives. The likes of Monzo or Revolut, whose business models are built around the customer, are the current accounts of choice for this generation.
Legacy banks have faced a series of wake-up calls; Gartner's continued warning of 80 precent obsolescence by 2030 and, more recently, McKinsey's banking casualty forecast of 60 percent.
"Traditional banks can choose to ignore the competition in which case they risk becoming irrelevant or they can choose a collaborative model – this move is wise. Thirty percent of global revenues are anticipated to stem from ecosystems by 2025 as the line between technology and financial services blurs," Khoury explained.
Indeed, collaboration seems to be the only answer, and Visa's Plaid acquisition and Currencycloud investment were evidently the smart moves of a dominant player to hedge its position in today's financial services industry.
Khoury continued, "Visa's deal has marked an important chapter for digital challengers. According to the 'World Retail Report 2019', 50 percent of consumers anticipate using technology giants for financial services within the next three years. Partnering with fintech organisations will be key to providing customers with innovative services going forward. The industry experience and trustworthiness of traditional providers combined with the agility and innovation of fintech companies will allow them to create more compelling customer experiences and remain relevant in the coming years."
It's not just about Fintech specifically, though – the World Retail Report 2019 mentioned by Khoury states that consumers expect to use "technology giants" for financial services, and recent reports seem to prove it right. Goldman Sachs has been rumoured to be in talks with tech behemoth Amazon for a fintech tie-up – even if the deal wasn't to materialise, the idea of these two giants coming together is a thrilling and eye-opening one. According to reports by the Financial Times, Goldman Sachs would provide loans to Amazon Marketplace merchants directly through the online retailer's platform.
This means that while Amazon would be able to increase its merchants' loan scheme, Goldman Sachs would very easily gain access to a huge number of potential customers – similarly to what happened when they partnered with another tech giant, Apple.
Visa and Goldman Sachs clearly show that whether it's fintech start-ups or tech giants, traditional financial institutions need to get moving and start a conversation with the same entities that are threating their existence.
Khoury also suggested that financial institutions could try to embrace the move themselves, remerging as technology companies by leveraging their immense amount of data to stay ahead of the curve.
"Transforming banking with data intelligence will be critical to gain a competitive edge. The rapid economic digitisation provides banks with external sources of data which can be used to personalise their services, embedding them deeper into customers' lives," he explained.
Whatever they choose to do, one thing is clear – those who don't embrace change are bound to fail. Fintech is on the rise, and it's not going away any time soon.