Artificial Intelligence (AI) is projected to have a $3.9 trillion business value by 2022 – and that boom will be reflected across GITEX.
GITEX Technology Week's 38th edition will present the region's biggest ever AI event, its most illustrious investor-startup gathering, and the launch-pad for tens of thousands of game-changing technologies including 5G, robotics, virtual and augmented reality, all celebrated under the tagline 'Experience Future Urbanism'.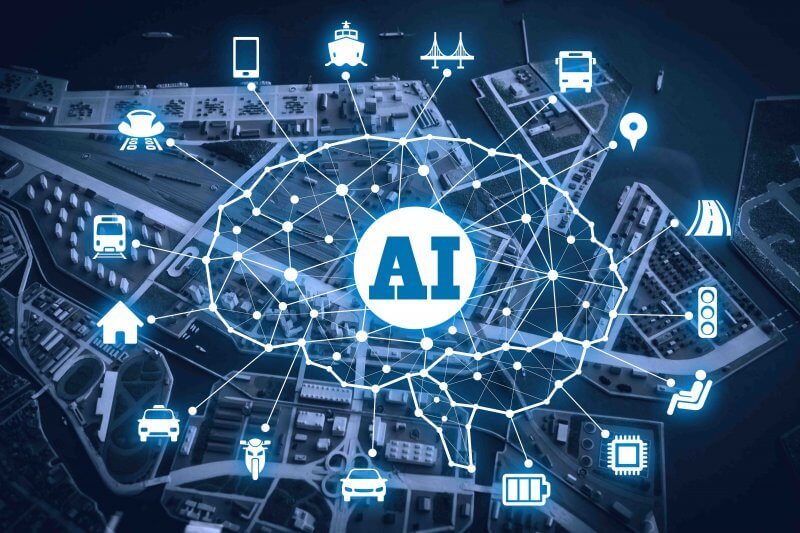 At the show, Huawei will unveil AI that they predict will revolutionise how governments, businesses, and consumers interact with the world, presenting a new AI Chipset with machine learning algorithm and a number of Enterprise Intelligence applications based on AI technologies.
Walid Gomaa, VP, Data Center and Cloud Solutions, Enterprise Business, Huawei Middle East, said, "AI technologies will be a game-changer for people and organisations in the Middle East. The world is overwhelmed by the adoption of many AI applications. At GITEX, Huawei will show how people and organisation can make use of AI's full potential. AI will open new venues for economic growth, unlock new opportunities, and underpin the next leap forward into an intelligent world, where businesses, people, vehicles, homes and devices are fully connected. We are excited to meet with our customers and partners at GITEX to discuss how the region can best capitalise on AI adoption to reach its full potential."
AI will be at the heart of SAP's 'The Intelligent Enterprise' exhibiting theme, itself aimed at showcasing how the future of Smart Cities can reimagine our daily lives. The firm will also use GITEX for the Middle East debut of one of the world's smartest concept cars.
Gergi Abboud, SVP and MD, Middle East South, SAP, said, "Dubai, the UAE, and the Middle East have the vision and appetite to become the world's smartest regions. Aligned with GITEX's theme of 'Future Urbanism,' SAP will exchange global best practices in smart cities development to unlock unprecedented economic value and transform society and the environment. Building on our live cloud data centres in the Kingdom of Saudi Arabia and the UAE, we will also showcase how Intelligent Enterprises can leverage artificial intelligence, machine learning, blockchain, and the Internet of Things to drive new levels of competitiveness and digital citizen and customer experiences."
HPE will allow businesses to experience their latest solutions to ramp up, optimize and scale AI across varied industry sectors. Lorenzo Gonzales, HPE's Chief of Digital Innovation and Global Presales Strategist, will also be leading the AI-led "Intelligent City: HPE digital (r)evolution of a Smart City" discussion at GITEX.
Fabio Fontana, VP and Managing Director of Middle East at Hewlett Packard Enterprise, said, "This is a world where everything computes and creates massive amounts of data; Memory-Driven Computing and AI enable customers to capture and process their data, and turn it into insight, action and value.
"We are excited to be at GITEX this year and discuss how organisations can harness the power of data to provide a competitive edge and enhance new experiences."
Hundreds of internationally renowned companies will be demonstrating live how robots and AI will help businesses grow and change, while startups will exhibit their most unconventional takes on the future tech. Among the organisations that will take part include:
UBTECH Robotics – recently announced as the World's Most Valuable AI Startup – will be unveiling their Cruzr robot; a cloud-based intelligent humanoid with some of the most flexible robotic limbs ever seen
GIS International's 'Sanbot' will be on show, complete with its matrix design that incorporates 360-degree Wrap-Around technology, utilising over 60 sensors to give Sanbot perfect awareness of its surroundings
SparkCognition – named ninth on the Wall Street Journal's Tech Companies to Watch 2018 list, and who have just announced a collaboration with Boeing – will also feature their latest AI-led robot
Amro Kamel will introduce the 'Promobot V.4', a robot equipped with two printers and an in-built PIN pad
Dubai Police will officially welcome virtual police officer AMNA to the force at GITEX: a robot that uses Artificial Intelligence to help members of the public report crimes and file important documentation
Bluephin's self-swimming waste collecting robot will be making waves as it demonstrates its capabilities in collecting up to 350kg of trash every two hours