Norway will promote its innovations, technologies and further development of the country's ocean industries to a global audience of millions, after confirming its participation at Expo 2020 Dubai.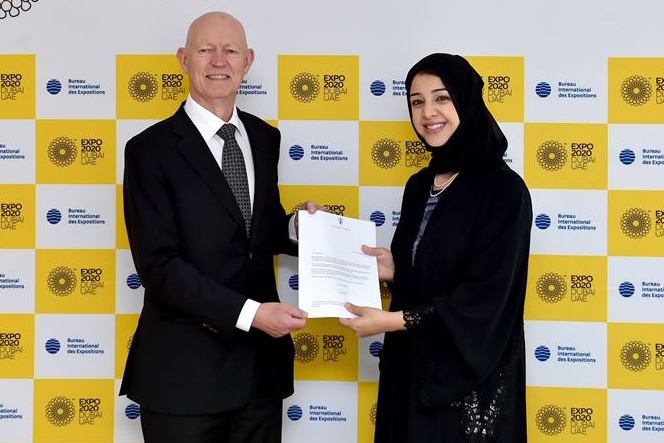 The country's participation was confirmed in a letter from Norway's Prime Minister, Erna Solberg, delivered by Jens Eikaas, Norway's Ambassador to the UAE, to Her Excellency Reem Al Hashimy, UAE Minister of State for International Cooperation and Director General, Dubai Expo 2020 Bureau.
Last month, Abdullah Khalfan Al Romaithi, UAE Ambassador to Norway, met Roy Angelvik, Norway's State Secretary for the Ministry of Trade, Industry and Fisheries and Jens Eikaas to discuss Norway's participation at Expo 2020 and the further strengthening of bilateral relations.
Under the theme 'Pioneers of the ocean space', Norway will use Expo 2020 to showcase its technology and innovations from a range of ocean industries including oil and gas, maritime and seafood.
Norway is also a leader in sustainable ocean resource management and research, with ocean industries accounting for about 70 per cent of the country's total export revenues.
The Organisation for Economic Co-operation and Development (OECD) estimates that ocean industries are likely to provide more than 40 million jobs by 2030, with the global ocean economy set to double in the same period due to strong growth in jobs, including offshore wind energy, fish processing, tourism, shipping and port operations.
Reem Al Hashimy said: "We want Expo 2020 Dubai to be a celebration of the latest technologies and innovations so we are delighted that Norway, one of the most forward-thinking countries on the planet, has confirmed its participation.
"Like the UAE, Norway is a country that understands the value of the world's oceans and the need to protect them, so we are excited to see the ideas and innovations that they will bring to Expo, and the world, in 2020."
Norway's participation in Expo 2020 will be supported by the Norwegian business sector and the state, with the country last participating in a World Expo at Expo 2010 Shanghai.
"Expo 2020 Dubai offers our country an excellent opportunity to show the world how Norway is a true leader in technology and innovation, particularly in the ocean space," said Eikaas.
"Expo 2020 is not only a gateway to the UAE and the region, but also an opportunity to gain access to markets across Africa and South Asia that are particularly relevant for our expertise in areas including oil and gas, maritime, renewable energy and environmental technology."
Norway and the UAE are already closely linked, with bilateral trade between the two countries estimated at AED 898.6 million (USD 244.7 million) in 2016. More than 100 Norwegian companies are based in the UAE, across industries including oil and gas, shipping, consultancy and chemicals.
For more stories on success and business transformation through technology subscribe to our newsletter. You can also follow us on Twitter and LinkedIn, like us on Facebook to get daily updates on the latest tech news.