The UAE Telecommunications and Regulatory Authority (TRA) has announced that a number of video and voice calling apps have been temporarily authorised for use in the country.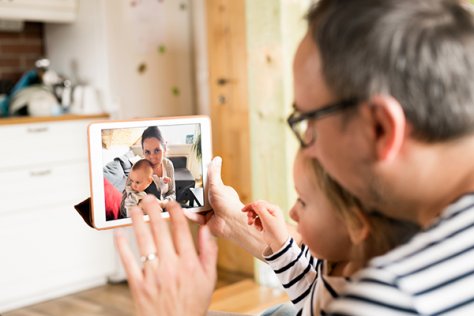 Over the last few weeks, there have been reports that many residents and organisations have been urging the telecoms regulator to enable more free to use VoIP apps as the country implements precautionary measures such as distance learning, remote working and travel restrictions among others to stem the coronavirus pandemic
In a statement published on the organisation's website, the TRA said, "In response to a number of media inquiries, in the context of the emergency procedures taken as a response to the emerging conditions and as part of the TRA's efforts to support distance learning and working from home, the TRA, in coordination with the UAE telecom operators – Etisalat and du – has announced the availability of a set of applications, exceptionally and until further notice."
Among the applications that have been authorised are Microsoft Teams, Zoom and Blackboard, which are available on all networks in the country. Meanwhile, the applications compatible with fixed Internet networks are Microsoft Skype for Business and Google Hangout.
"TRA will occasionally review the list of available applications," the statement said.
VoIP services such as WhatsApp, Skype and FaceTime had been banned in the UAE. However, there are paid VoIP apps such as Botim and C'Me, which are available to use in the country.