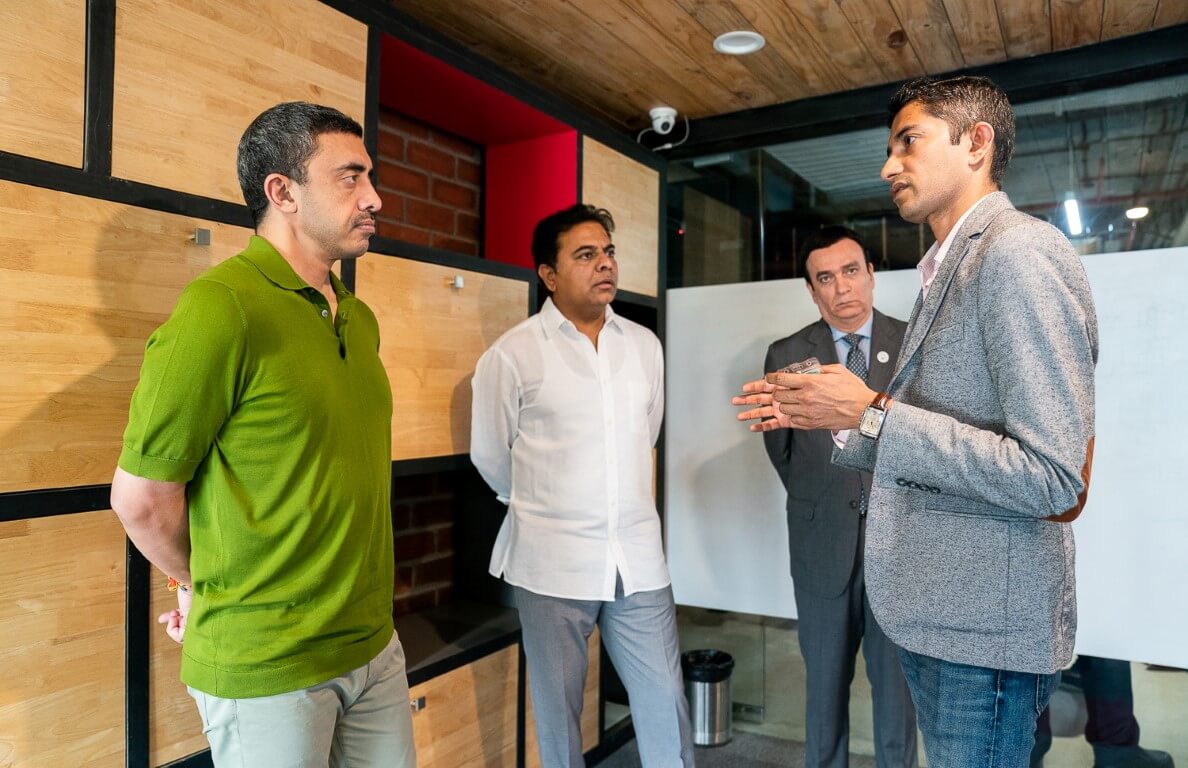 As part of his official visit to India, Sheikh Abdullah bin Zayed Al Nahyan, Minister of Foreign Affairs and International Cooperation, and his delegation have visited the Hyderabad Information Technology and Engineering Consultancy City, (HITEC City).
Sheikh Abdullah toured the city, which is dubbed the "T-Hub" and hosts the offices of many information technology, IT, companies.
Sheikh Abdullah praised India's efforts to advance information technology and build capabilities in terms of vital and competitive skills.
Sheikh Abdullah was accompanied during his tour by K.T. Rama, IT Minister of the Indian State of Telangana, Dr. Ahmed Abdul Rahman Al Banna, UAE Ambassador to India, and Jamal Hussein Al Zaabi, UAE Consul-General in Kerala.
The delegation also visited the headquarters of Ashok Leyland, one of largest subsidiaries of the Hinduja Group.
Sheikh Abdullah and his delegation were received by Ashok Hinduja, Chairman of the Hinduja Group of Companies, who also manages the group's sustainability and renewable energy initiatives.
Officials conducted interactive and 3D presentations on the group's services and facilities, as well as its activities and achievements in various sectors, such as motor vehicles, information technology, IT, foundries, media, entertainment, telecommunications, banking and financial services, infrastructure, oil and gas, properties and healthcare.
Sheikh Abdullah was also briefed about Ashok Leyland and its technical centre. The Chennai-based company is the second largest commercial vehicle manufacturer in India and is one of the largest global manufacturers of trucks.
He praised the group's capabilities and the skills of its staff and wished them success.
During the visit at Ashok Leyland, Sheikh Abdullah was accompanied by Dr. Ahmed Abdul Rahman Al Banna, UAE Ambassador to India